Kinda sort of but he ended up drive mostly on gas.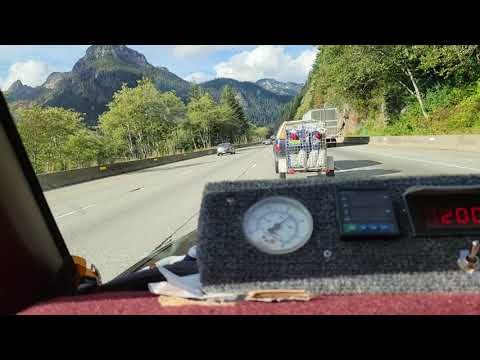 Here more videos.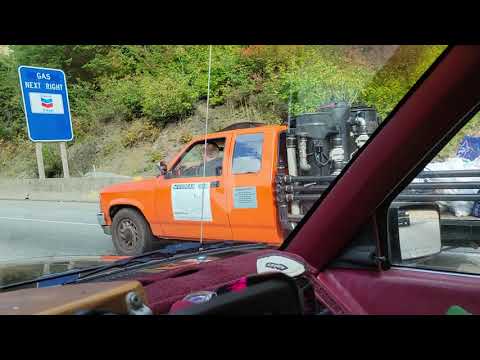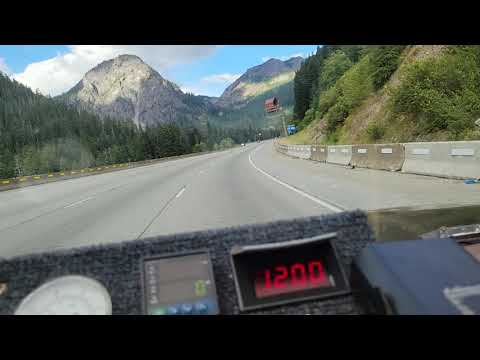 Jakob is 100% on wood gas climbing up Snoqualmie pass. I am not. I had to had hybread with gasoline. Yes Wayne is does have a bad smell of monies being burnt.
I think I have to much restriction in my hay filter. Jakob pull one of his bags out of his filter. What a difference it made for him. I finally just changed over to 100% bad smelling gasoline. I Will fix it tomorrow By removing some hay to see if that is the real problem. At 40 miles a hour it ran great, over 40 had to mix in some dino fuel.
Bob
Everyone here is real proud Jakob. Did you find a piece of stainless steel thick enough for a grate on Labor Day.
I had just gotten in from finishing an ice route on Labor Day when Jakob called asking for ideas for what to use for a grate…No one open today where he could buy steel…couldn't think of much…Maybe the bottom of an old stainless stockpot or frying pan? It would have to be pretty old to be thick enough. Might feel guilty about cutting up such a thing…
I didn't have many ideas for him. I guess my best idea was to tell him to just take the grate out of Bob's gasifier. LOL That made him laugh pretty hard at least. I imagine he and Bob will figure something out.
East bound and down…
ps…Jakob, How many miles have you travelled so far? Pounds of wood estimate? number of states? etc. Newspaper man is asking.
By the way, what do those left-coasters think of your Dixie horn? Or have you the courage to hit the button?
That's what I'm using on my latest build. Spot welded to bracing.
My thinking was it's weak enough to buckle between welds and not potato chip warp bracing and all.
…BUT…Thinking is one think…
Will it work in the long run? I have no idea

Well we didn't discuss it at the woodgas meetup but my dodge I drove has one in it as well, I saw it under his hood and had a good smile for Dixie
When I crossed the Golden Gate bridge I sounded mine of a few times also

We are going to have to wait till tomorrow to find a piece of stainless. We are getting everything ready to go to be ready for the grate and reinstall.
I haven't hit it since Kansas not because i was scared but because i lost one of the horns in Nebraska somewhere and it sounds really dumb. I have hit it while driving it just doesn't sound real great. I am going to try to make another horn in a little bit.
I told Naomi to put in my traveling CD yesterday. We had a blast singing along to East Bound & down and Wolf creek pass while we were flying down the mountain passes.
Total miles from the house to here Is 3668.
15 states so far
Alabama
Georgia
Florida
Mississippi
Tennessee
Arkansas
Oklahoma
Kansas
Nebraska
Colorado
Wyoming
Utah
Nevada
Oregon
Washington State
Jakob .
If you can find one the bottom of a used beer keg makes a good grate .
HA HA
I can't keep up with that one.
C W McCall had been the anthem if my family road trips as far back as I can remember! When the casset deck was over I would pop in Red Sovine for all the trucking songs with some Arron Tippan trucker songs after. Now I add chicken lights and chrome from Jesse Watson and Chris Stapleton
Wolf creek pass was one of my favoritess back in the day. Its all I could think of when I actually drove over wolf creek pass.
I haventh thought of red sovine in years!
That's good to know. I wasn't sure how thick those half kegs were but there are some at the scrapyard I could pick up.
I thought of Wolf Creek Pass when Jakob turned off the interstate at Wiggins.
Me and Earl was haulin chickins on a flatbed out of wiggins, …
Today we spent doing maintenance I was hoping we would get it all done, but not quite.
The grate is done. The gasifier is back together just have to build a charbed and test drive.
I did an oil change and a tune up. Found two spark plugs that were broken and look like they had been that way a little while. I haven't checked them since i was at home. It has been running on six cylinders. they were on opposite sides so i guess they balanced out and i never really noticed it. the Distributor cap also had a broke bolt and one was loose so it was flopping around I tried to drill out the bolt but the little tab that the bolt goes through broke off. I JB welded it but the junkyard said they would have one in the morning and it won't cost much so i will put a new one in. I also put a new throttle body in it. the old one the butterflies were no longer round but oval and it wouldn't idle at all. I have yet to run it due to the distributor being out will see tomorrow.

More detailed pics on premium thread
Jakob, I just have to commend you. When I was your age coming up in the ranks as a automotive mechanic I was a very driven individual, being payed flat rate time does that. I would wrench all day for a living then come home and wrench all night on my own projects day in and day out. It was nothing new to do a Friday night motor swap to go wheeling the next morning. A Sunday night clutch replacement to drive to school and work. I still do these things but the pace has slowed some since I started a family. Iv only met you for a few hours but I tell you right now I'm a huge fan of yours, and your will and drive and skills are going to take you far in life. I know I'm not the only one here to be very proud of what your DOING!
I have the privilege to work with Jakob. This has been the best wood gasifer education I have had so far first hand. It has been pure gold of information on how Jakob's truck works. Nothing like working on someone else's gasifer truck and learning more great ideas in the world of gasification.
Bob
Now we know why you were getting exhaust backfires during startup at my place.
That throttle body would surely give a high idle speed.
On my truck after 4 years the pot metal had corroded enough to give a 2000+ idle speed, yikes!
That is a lifetime grate even if you are only 18.