Yes, I will pray for Janenken.
Rindert
Thanks, I think Ellie will be alright It sure scared us.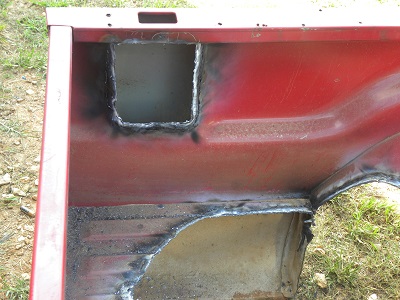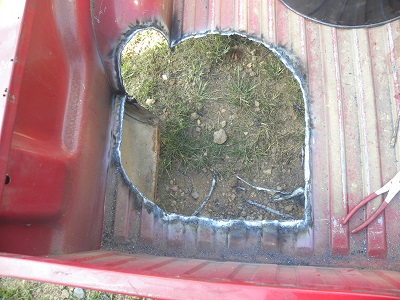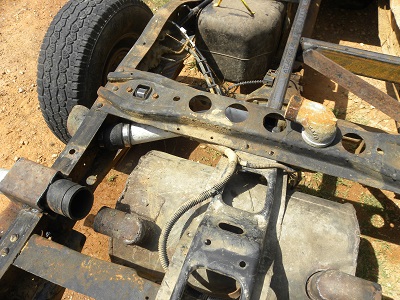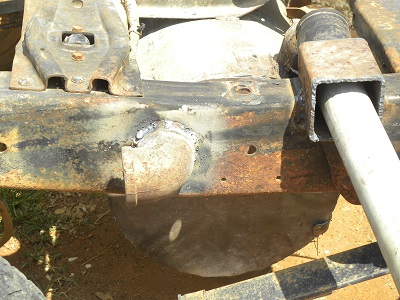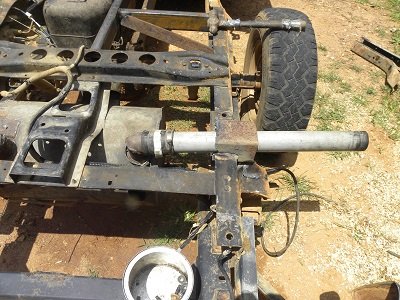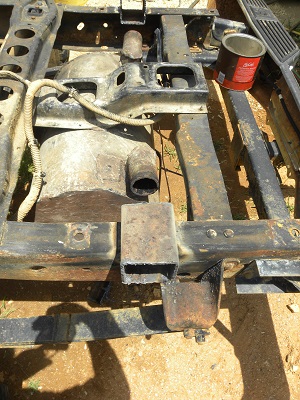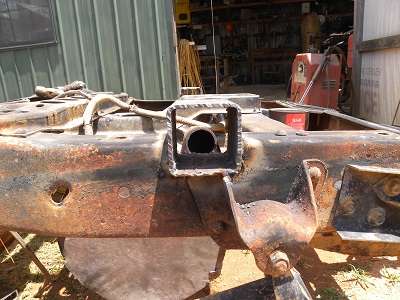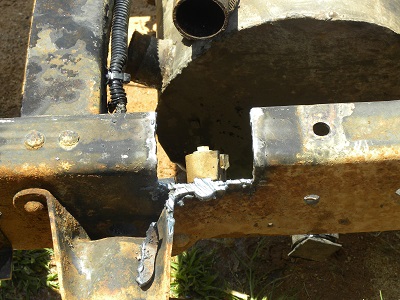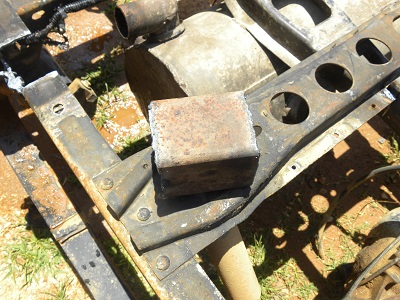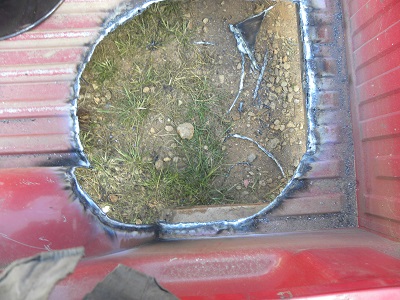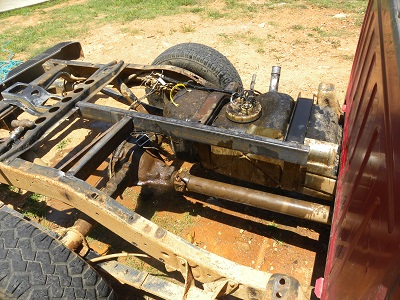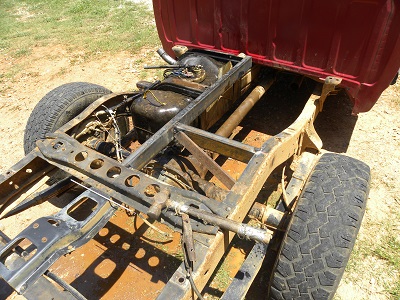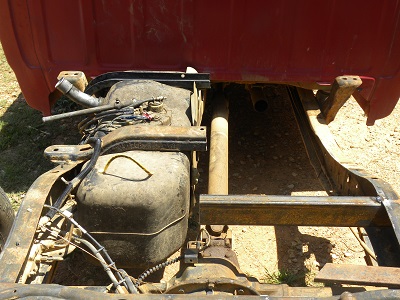 I recommend you lossen the straps on the gas tank and slide the tank as far back as the straps will allow while you have the box off. You may only be able to to get a 1/4 inch of movement but on my build it made getting the pipe going over to the right side a whole lot easier to install.
I like your innovation on frame mods for connecting to the condensate tank
On my hay filter one pipe goes on the outside of the frame and the other is a pain on top of the gas tank. I will remember that.
Thanks, Jakob
I realize that you are already past this step but I found that after I installed the 12 pipe monorator hopper very little moisture appeared in my 10 gallon condensate tank.
If / when I rebuild my system I will reduce the "tank" to a sewer type clean out and let the hay filter finish off the condensate moisture that would bypass.
I find the same to be true. Those fins with holes in that I have seem to really cool the monorator and condense the smoke very well. That makes much less moisture to cool the char bed.
I had thought about it but this tank was already built I could not justify spending the time and effort it would take to rebuild it, since I already had one that would work.
I think it was about time to clean out the heat exchanger. Last picture the hole in the center is the air intake for the fire tube it was filled to there with carbon. I believe a lot of it was knocked off the walls and fins in the wreck.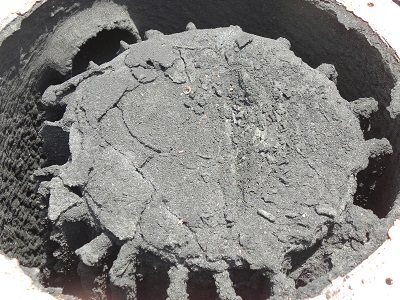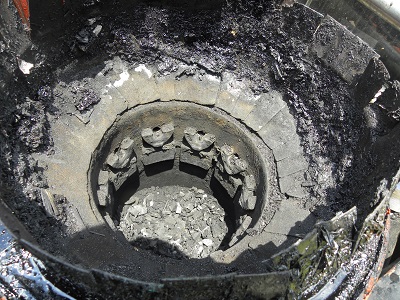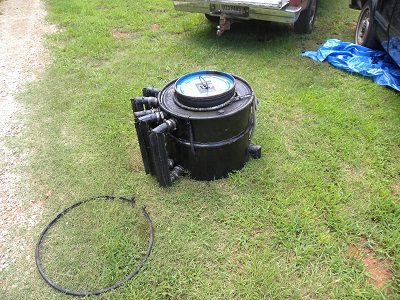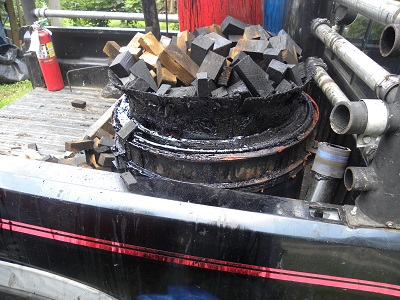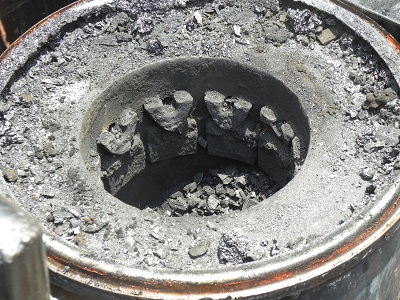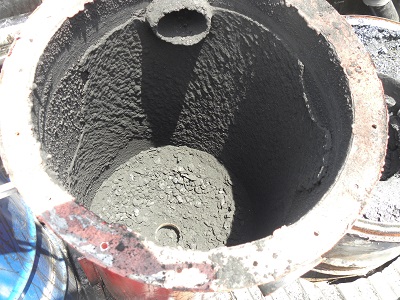 Just made a trip to Ashland and back with the green truck. I have not yet cleaned the heat exchanger as suggested. Intend to do that soon. The trip over and back is about 38 miles.
Some of you guys that are smarter than me can help me out with this.
The thermocoupler on the rails runs between 650 and 770 while driving. The rails are cool to the touch on both sides when I returned from the trip. There is good gas getting through. Should we try to clean the rails along with the heat exchanger? We have not been able to find any leaks except the hopper lid seal. But the hopper temps are only 100F so I don't think there is a problem there.
If you keep the rpm's down at 1000, which is nearly impossible, it will run in the 600's. If you let it run around 1500-1700 where it wants to run, it will stay above 700F.
Hey Billy
I don't think it would hurt anything for the heatX and the cooling rails to have a cleaning .
I have a thermocouple at the cross over tube that I pay a lot of attention to. I let it run up to 1000F
Thanks. I think we are going to do that. and also check out the hay in the filter. Let you know what we find.
It sure is nice to be able to work some these days. Even if it is just a half day at a time. But this whole back surgery thing has pretty much made a mechanic out of little Jesse. He is doing most of the parts swapping on our mechanic jobs these days. With Jakob doing projects and me layed up. We just have to go behind him to check things over.
I think I am going to recut the cutter head. I should have done it to begin with, I plan to open up the entrance part a little more. And have about 3 in of solid flat cut at the end to cut the wood and all the strings more throughly. That last three inches will also ensure the complete removal of any finger that get stuck in there.

All that you do, do with your might. Things done by half are never done right…I guess.
Many years ago when I was setting chokers in GASP old growth timber the bull of the woods favorite saying was "pull hard and it comes easy"
The oil pressure sending unit I think went bad on our skid steer so I built a patch and a shut off pin till I get time to verify the problem and fix it.
.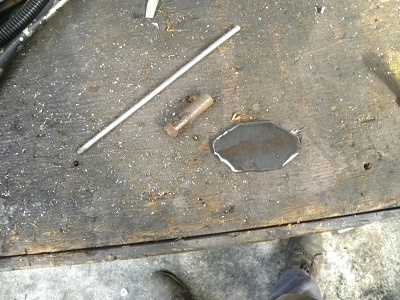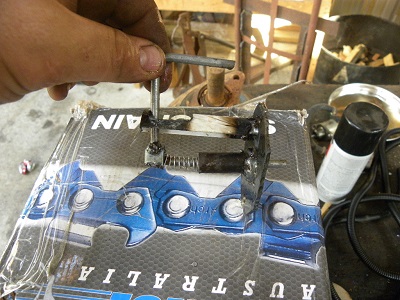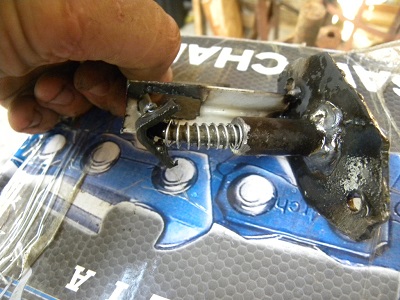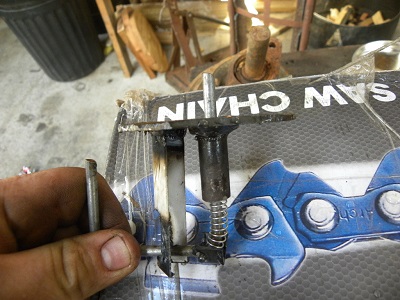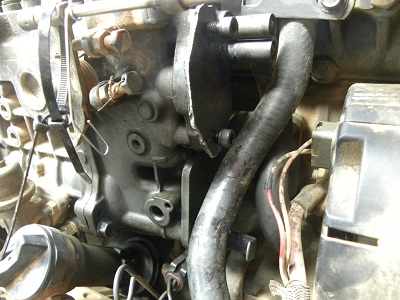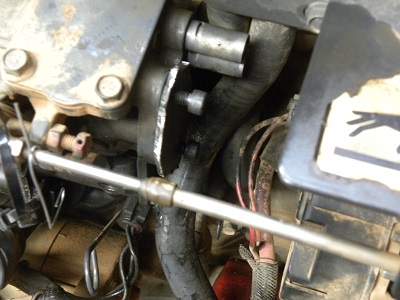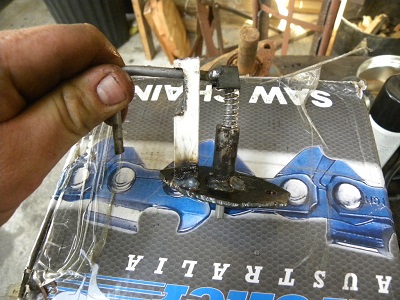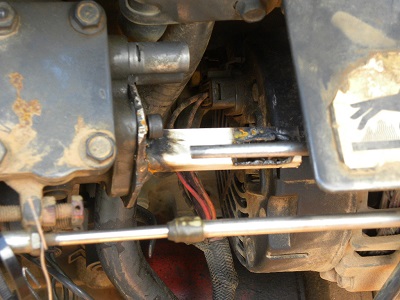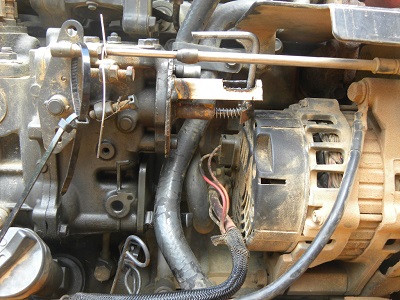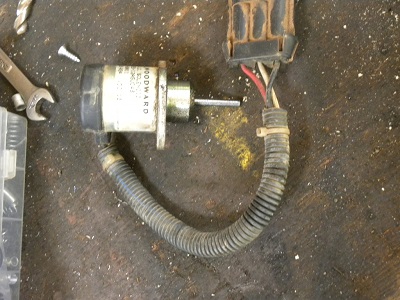 Sorry about the lack of response to all of you who I have been ignoring lately. I have been having more trouble than expected getting over this back surgery. I had an infection. Then I had foot surgery and got an infection. Now I am fighting off a cold. I think the pain killers slammed my immune system and made me weak to things.
Also, we are all really busy getting ready to leave the country for 6 weeks. Headed back to DRCongo. Getting everything ready, catching up on all my paying work. Writing lesson plans and making training videos for an array of classes on 10 or 12 different subjects. Still having to do local training events here on campus and at some other organizations. Finally got through with our university programs today…those of us not going to Africa will have to cover the rest after we're gone.
And it's my turn to preach this week.
Focus for this trip:
Lots of health and wellness classes. Looking into starting to use a program called CHE, Community Health Evangelism. they do a really good job with training materials and with doing community led development.
beginner level auto mechanics and repair of a truck that was abandoned there.
we got a grant from a church group for an Alaska sawmill. The ultimate goal is a bandsaw run on wood, but until we get to that level, we are taking a Husqvarna 395xp with a 36" bar for milling and a 20" for felling. Also, about 125 pounds of stuff to go along with it like extra chain and parts and chaps and hearing and eye protection and boots and, and, and…
So I have to teach everything from sustainable forestry management, 4 types of milling theory, chainsaw maintenance, proper tree felling, chainsaw safety. There is a great set of videos on youtube from British Columbia about felling.
Luke is going along to research possibility of starting a bee keeping project. and teaching a few introductory classes on the subject.
Naomi has developed a series of classes using crochet to make marketable products and developmental toys for the children and clothes, to teach to the women and girls. This will be her first experience teaching in the field.
Lots of children's classes for all kinds of stuff.
entry level micro-enterprise and business training.
Investigating the idea of doing some kind of mango processing facility with woodgas processing equipment. Also for a woodworking shop and eventual power grid. Not to mention a vehicle. Can anyone think of a reason why we could not use underground tunnels for cooling rails for a stationary woodgas unit.? **Could we not make more of the gasifier out of clay fired brick?**Iron and steel is very scarce there.
Continuation of the tile roofing project. We got the clay tests back from last year. Turns out the shrinkage and other measurements suggest that the clay is just perfect for the making of terracotta-type roofing tiles.
Looking for a species of tree similar to English chestnut to test idea of wooden roof shingles.
We have all been busy making about 5 hours of training videos about many of the things we do here at ADAPTech. So as to introduce different ideas without being able to make them yet. Just to get some gears spinning and juices flowing. Jesse has proven to be an outstanding IT guy and video editor.
So we have to make all this stuff and try to make it as light as possible to stuff it in a handful of suitcases to haul across half the globe. Fortunately, we have acquired enough high tech gadgetry to be able to take most information digitally. Solar chargers, flash drives, lap top, micro-projector, and cameras. It is amazing what can be done now with a 4 ounce device. Amazing. Now, just to get it all there without anything getting broken.
And a bunch of other stuff. Every subject has to be developed and presented in cross-linguistic/ cross-cultural context. Big order. So I have been out of the loop here on DOW for a while. Hoping my back will hold up to all of this travel…
SO, I would have 3 small requests of the DOW community,
If I by chance do get to post something on DOW while we are there,especially if it is a question or request for help with information or ideas, it would likely be very necessary to get prompt responses. Because, Likely, if I get internet access, it will not be for long, and it will not be cheap. I do not expect that to be necessary this trip because we will not likely be doing any gasification projects. But at the same time, I figure for most things we might run into there, this group is probably the best one of my social circles to pose the question to. There are a lot of get-r-dunners on here. I appreciate you all for that.

Secondly, I know I need not ask this, but while I am gone, Jakob is going to be covering my responsibilities to my mechanic customers. He may end up with a question or two if he gets stuck on something.I will not be accessible to him for ideas most of the time. I would appreciate any help ya'll might send his way on that front as well if he happens to need it. Thanks again. Billy

Pray for us.
That's a huge and ambitious mission / calling you have under way Billy, and family. I admire your commitment to this cause. Like you, I have spent time in the third world, and have been changed forever by what I have seen there.
I feel it would be good for everyone to see, or just contemplate what it would be like to dream of the heydays of coffee harvest, when a mother and 2 children can make maybe 15 dollars in a day, picking premium coffee beans from sun up to sun down. As a seasonal once a year activity.
Those poor people don't need handouts, only a hand up. Without any opportunities at all, it doesn't matter how bright or hard working you may be, a decent roof over head might be a dream.
Most soils are very porous. Think about the rate at which water is absorbed.
Rindert