Very nice Al, all that's left is to slide that gasifire in the back and off to Argos. The visor and lighting accesorys gives it a nice touch.
Bring it to Argos! Pretty please?

Was hoping to have this done sooner, put gasifier in black 94 make it to Argos. Is there going to be another meet in the fall?
Probably one in Arkansas or Missouri.
We can have one at my house any time you like…

That is a beautiful truck Al! Great job! I ditto what Chris said. I'd love to see it in person.
I've got a '47 Mercury coupe sitting out in the barn for 30 years that sure could use your touch. I bought it in Calif and towed it to Wi. but got too busy working one the farm and new house etc. You really did a beautiful job on the truck. Dose it still have the flat head in it? TomC
Thanks Tom, I bought it out of Montana, no engine. I put a 351W, 5 spd manual out of a 96 F150.
Good morning Al.
Thanks for the pictures .
I remember those days well. I still have this dump truck but it has been years since I have used it. It was running when I parked it.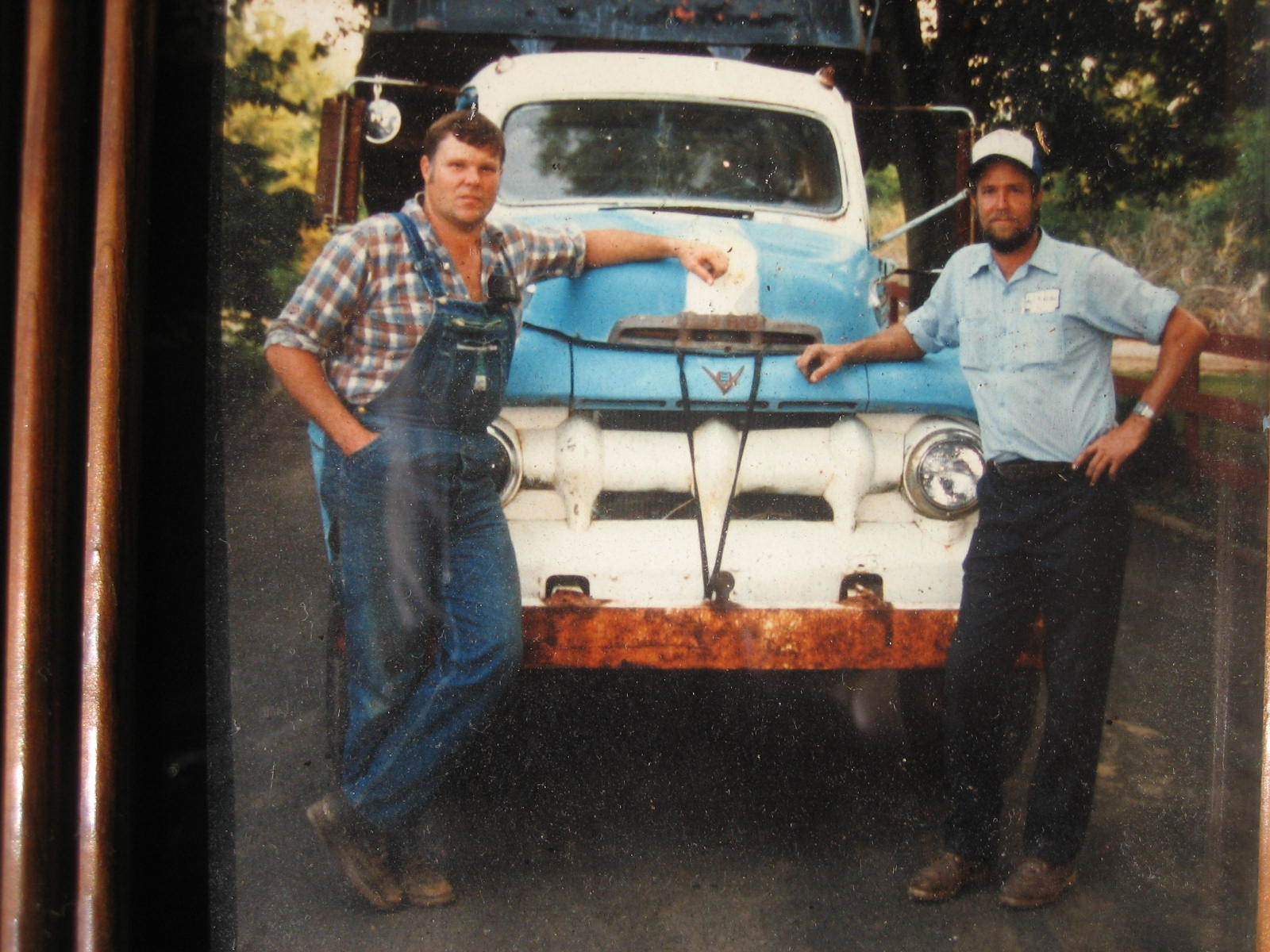 Al,
That is a work of art, beautiful.
Pepe
Mr. Wayne, Is that you or your son standing on the left?? I'm thinking the nut didn't fall far from the tree.TomC
I'm thinking that old dump truck needs a new home in my yard.
If I was to provide camping space down here in Houston; would anyone show?
Hello Mr. Tom .
Yes that is me many moons ago before my hair turned gray

You have gray hair?
Jesse
Hello Al.
Just checking to make sure you and yours are high and dry ?
Our prays are with the WV folks .
Thanks Wayne, We got very little rain here in the northern part. 44 counties out of 55 were affected. We were blessed to be one of them that were not. Al