So work slowed down and I got to head home early. Mixed blessing I suppose.
I get to see my family longer but theres less money. Lol
I tore a Yamaha VMax apart before i went to work last time and now i have to get it back together and out the door so i can start on my gasifier.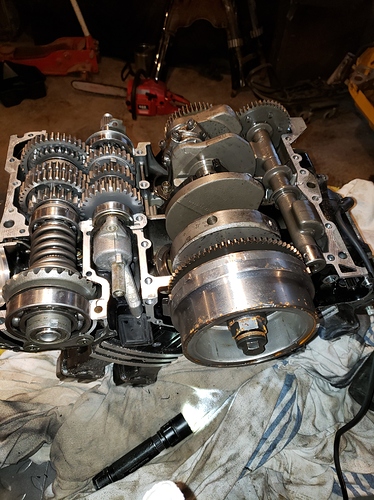 Transmission overhaul…popping out of second gear Fun Fun