Going to try something different for ordering T-Shirts. Something simpler and more reliable than google forms, I hope.
This is a good quality Gildan 100% pre-shrunk cotton tee, in "Carolina Blue". The same brand / style we have used in the past. They are available in all adult sizes Small, Medium, Large, Extra Large, 2XL, 3XL, 4XL, even 5XL. The blank shirts are more expensive in the largest sizes.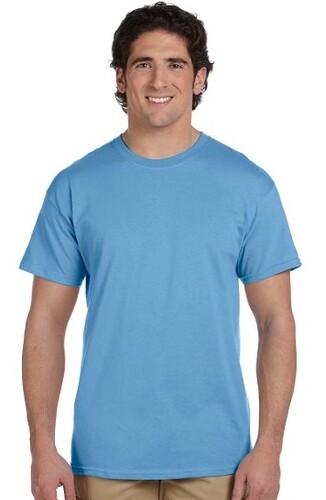 !
This is an estimate of the art / picture of Jakob that will be on the back of the shirt. My brother Jamie is working on that.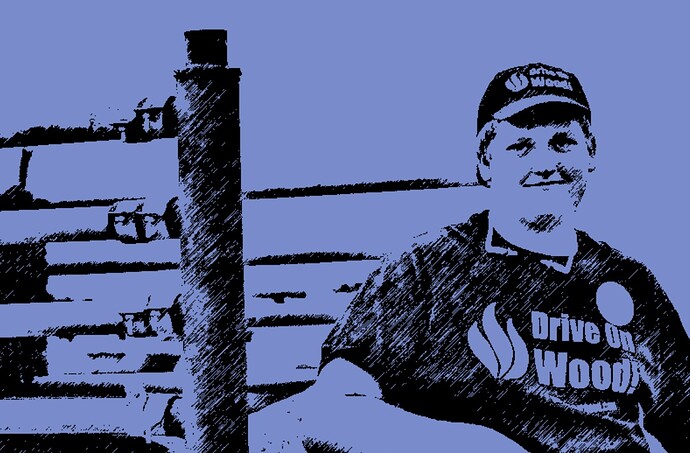 It will have "Woodgas Meetup 2021" on the front, and maybe "Argos 2021" or something like that on the back under the picture.

To order: Please send me a Private Message by clicking on my forum picture and choosing the "Message" box. Type shirt size(s) you want, and how many of each.
Last time, shirts were $15.00 for S,M,L,XL,2XL and $18.00 for 3XL and up. I think that will work this year. Pay and pick up at the Meetup. I will respond to each message. I would like to order the shirts in a week, so tell me by the end of the day Monday May 3rd. Thank You!!