While I was reading about wood gasfication, pyrolisis and the over all benefits of wood gas, I came up to this disertation about biochar and what or how it can benefit all of us who live in farms. If the subject doesn´t belong in this caegory, I apollogie and Chris is free to move it. This is the video I found: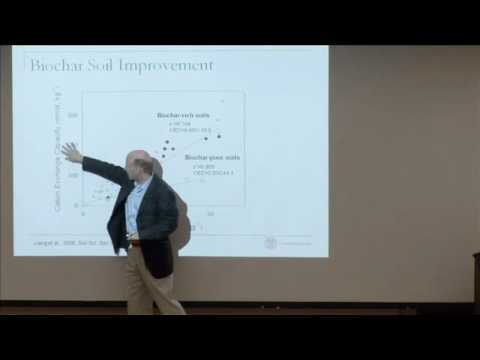 "(May 19, 2010) Johannes Lehmann, Associate Professor of soil biogeochemistry at Cornell University, discusses the characteristics of naturally occurring terra preta including its agricultural and carbon sequestering benefits and then turns to considering the factors involved with implementation industrial biochar systems for large-scale carbon sequestration and energy provision."
I think this video is a good start for the discution.
Thanks in advance to all who may be involved in this topic. It´s far most interesting and of benefit to all us farmers. I´ve seen some WK´s videos mentioning some facts touched here.
Hope you like it. Welcome the discution.
PD: please forgive my English grammar, English is not my mother language, Spanish is.