I posted this link yesterday, but i think this is worth its own topic.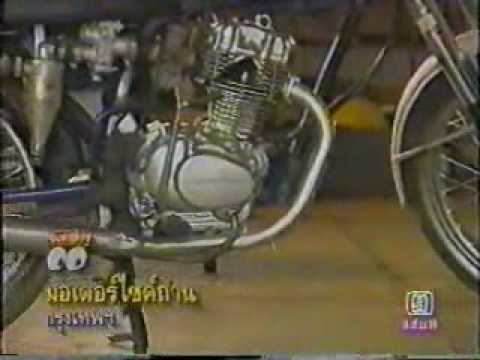 The guy uses Bamboo Charcoal, 10 - 30 mm
As some of you might have noticed he started his bike first kick, second he was able to light the gas on bottom of his little cyclone.
Also the flames from burning gas on top of his hopper.
This is done ( not mentioned in the video) by blowing into the gasifier air intake with a small 12 VDC fan ( computer type ) as they also use in Wood stove technique.
This technique ( little fan ) could maybe solve a small problem with the load changes especially accelerating after idling over prolonged times ?
What you think ?
I am thinking of a kind of device , that automatically switch on the blower, or regulates its rpm, in dependence from the vacuum drop and even might redirect the flow back to the inlet from the gasifier ? ( enriching the mixture until you want to accelerate, then stabilize itself again, same function as acceleration pump in carb )
Would it work? would it bring something? any better idea?
i will draw a scetch later