Well winter has officially arrived here in Canada!! For some time now I've been trying to think up a cheaper way to keep my horses water from freezing during the winter. For the last 4 years I've used the 1500 watt in tank heater. It has a thermostat built in so that it will only keep the water maybe 1 degree above freezing and then turn off. However in the crazy cold weather we get here it still seems to run almost 24/7. This heater costs me around $120-$150 per month to operate!
The first thing i did years ago was find an old deep freeze at the dump. This is what I use as my water trough. After all a freezer is a water tight, insulated box, perfect for trying to keep as much heat in as possible! I cut part of the lid off, about 16 inches wide. That way only one horse can put their heads in at once to get water. Again this was an attempt to keep as much heat in as possible.
Anyway, i had a brainwave recently, and this is what i came up with…
A 1/4 horsepower submersible pump.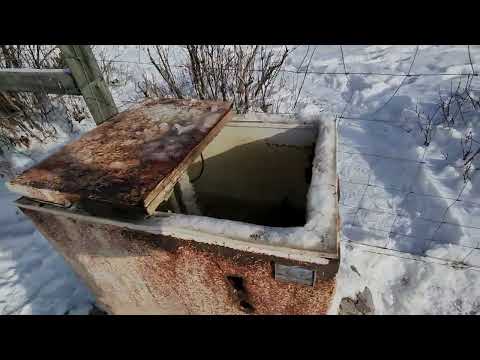 As explained in the video, based on my electricity cost of just about $0.10 per KWH, this will cost me about 14 or 15 dollars per month to operate. The other night when it was -25C/-13F it did extremely well! There wasnt the slightest bit of ice forming. So i do believe this will still keep the water thawed when the temperature drops even more. How much more is yet to be seen, but i have hopes it will still work in -30C. I also hope to get an energy monitor so i can see exactly how much power the pump is drawing.
So for anyone looking for a cheaper method of keeping livestock water from freezing in sub zero temperatures, this has proven quite succesful so far.