Hi all, im a first time builder from Aus seeking some advice. After a spur of the moment start following some advice on you tube
i built the reactor, i have since built more peices and am ready to weld them together. My issue is i am now worried my design may not work and i cant really test it without welding it together. Any help would be greatly appreciated.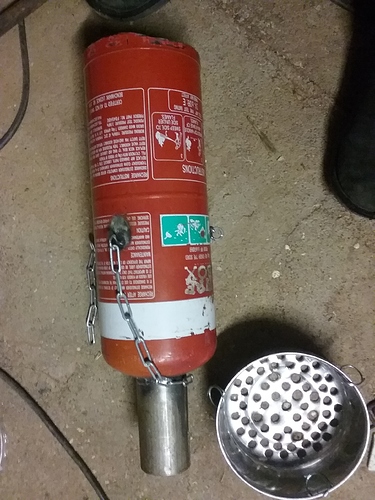 the dimensions of this are, fire tube is 5.5in wide,13in long. The reduction tube is 2in wide 4.25in long. The shaker grate sits an inch below this. I plan to have a.75in pipe running down the fire tube to 10cm above the reduction tube for air injection.
20170812_221432|375x500
i will have another smaller gas bottle mounted on this for a hopper along with a cyclone and media filter, i will install a gas cooler as well if i need to. I would like to run my 8hp water bore pump with it. Will the design of the reactor and reduction areas work can anybody tell me please. Cheers