Got this from Doc Cox the other day:
I am selling my newest gear reducer chunker…The chunker is listed on craigslist of Ocala, FL. Am asking $1,300.00 $1,200.00 firm.
This is a very powerful chunker and maybe one of your members is looking to buy a good one.
I could make a video for someone if interested. If you want to let your members know about it, someone would get a great chunker…
http://ocala.craigslist.org/tls/5898547067.html
This was made to cut Wood into chunks as fuel for a Wood Gasifier. It can be used for all kinds of things from cutting 16" long, 3" diameter limbs for firewood, fuel for a Gasifier, Wood Stove or Wood boiler, or just reducing piles of Brush into smaller pieces. Green Wood cuts easier than seasoned Wood.
It has a rotating cutter drum with large teeth that do the cutting. A 13 H.P. Honda Engine drives two Kevlar Belts that turn a 265 L.B. 43:1 Gear Reducer that drives the cutting drum. Cut rate is appx. 60-70 cuts per minute depending on engine speed. Has an EMERGENCY STOP SWITCH.
Yes, it will cut Hardwood also and if it Jams there is a tool on the machine for backing the cutter drum out of the jam.
It's mounted on a modified Trailer with new tires and a good spare tire. Comes with Hitch, safety Chains, wiring and L.E.D. Lights. It has a belt guard and partial guard on cutting drum.
I have appx. $2200.00 invested in this machine(parts only).
It will handle all wood to 3" diameter, 2x4's and 2x6's.
Only selling because I am changing directions on how I do things and have to buy a different tool.
This is in very good condition and can cut like crazy.
Unit sold as is and I require cash only please. Price is FIRM.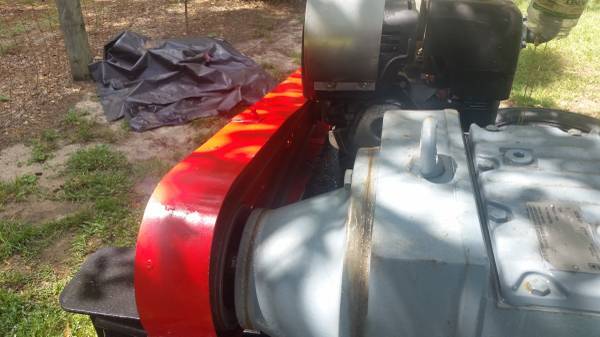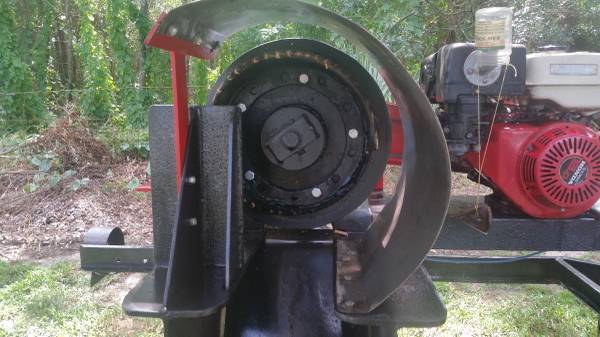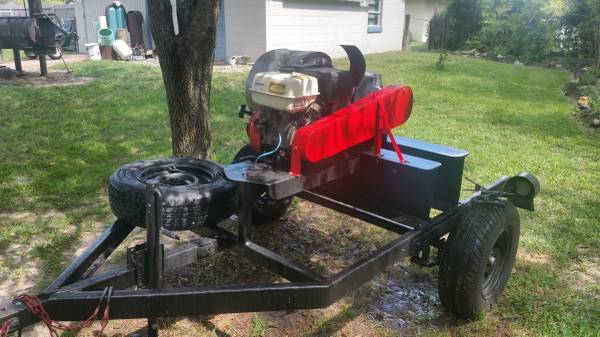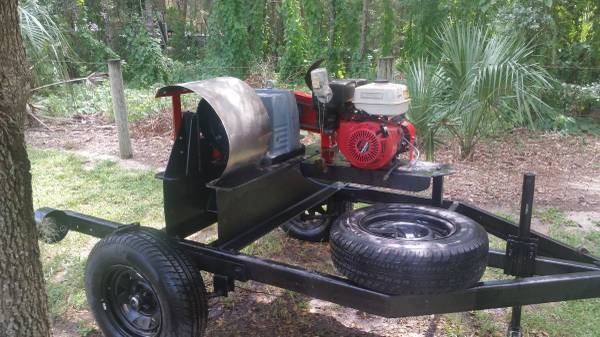 Contact info:
Ph # 352-636-2018
E-mail [email protected]