Hey all;
I've recently completed a gasifier fairly closely following Ben Petersons plans. Construction has been an off and on affair over the last two years. As of this week, it's time to start trying to make some gas!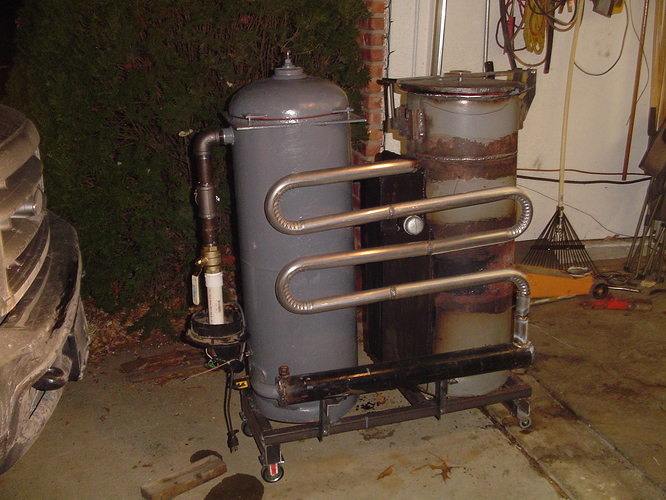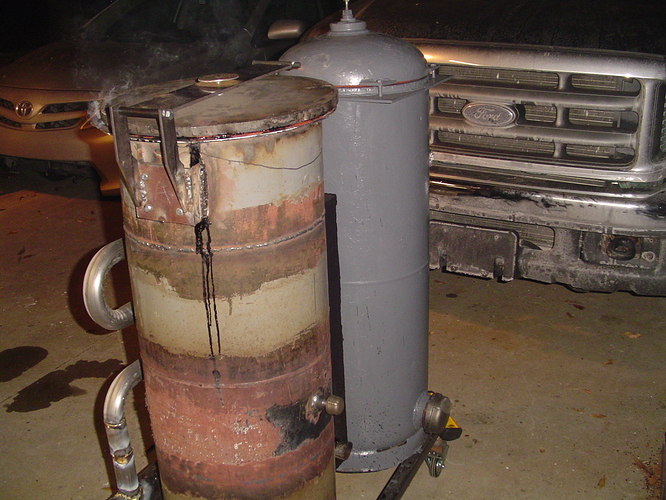 Two attempts so far, but no flare-able gas produced yet. On the first attempt, I suspect my blower was not up to the task - I was using a draft inducer fan from a furnace. It wouldn't pull more then 2 in wc at 0 CFM. I replaced that with a fan component from a vacuum cleaner (bucket head), which provided much more suction, and got my gasifier properly hot in just 15ish minutes. Connected to the gasifier, I had 4.5 inches of water column on my manometer, measured at the blower input.
But alas, still not getting quality gas output. My suspensions are:
Perhaps the wood is too wet? I don't have a way of measuring it, but maybe that's related?
Incorrect feedstock prep? I chunked up oak into pieces about 1-1.5 inches cubed.
A machine problem? Air coming in somewhere, burning off my woodgas? I sure don't see where it would be, though.
Incorrect blower size, pressure, or volume? I'd like to get the blower Ben calls for, but they are not currently being imported.
Any advice for a newbie would be appreciated. Please also suggest anything I should be looking for, or measuring on my next run. I have access to some fairly decent instruments to help me.
Thanks!