Thanksgiving day 2020.
Not sure how far I will get on this because winter is here and I don't have a good place to work on a project like this. I want to build a gasified UTV using a 1986 GMC Jimmy as a starting point.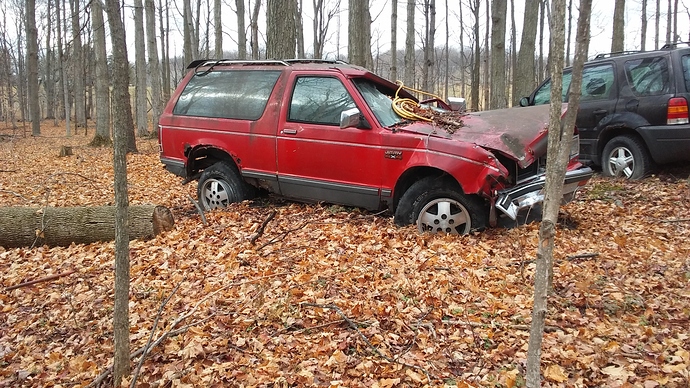 This thing has been sitting out for twenty plus years. Originally owned by one of my sons. Hit a tree on the front passenger side corner and got dumped off here. Then a tree fell across the hood and windshield. It has a 2.8 liter V-6 with some kind of throttle body I'm not real familiar with. I think these engines were made by Isuzu.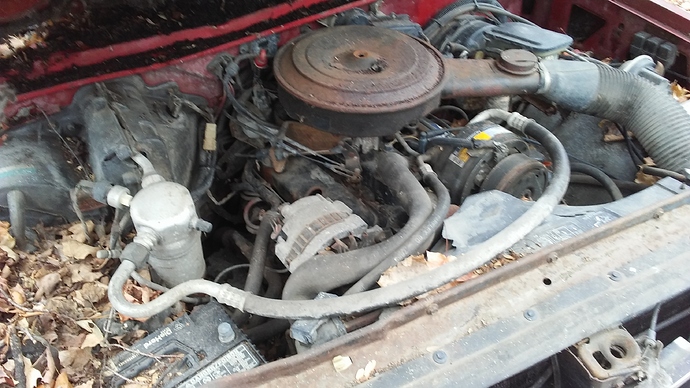 Engine looks like it may be shifted sideways a little from the original accident. If so, no big deal. I'm going to just tear it down to a rolling chassis for starters. Extend the front control arms to widen the stance and provide more travel. I'm going to take the tires and wheels from my old Mud truck and stick them on here.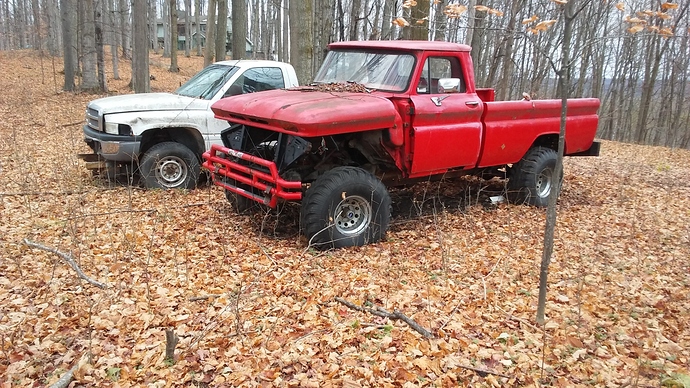 Not sure about what kind of gasifier I want to build. Kind of like to adapt the WK type I already have but that only has an 8" fire tube and may not be big enough for even a small engine like that. I figured if I started this post I'd feel like I had to get busy on this project so I did.