I just got a idea of a simple DIY high temp on/off sensor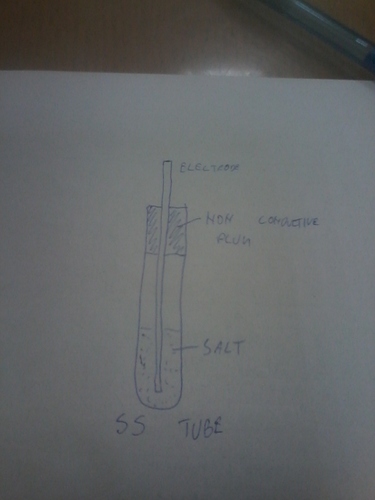 Its a ss tube with a electrode inside, filled with salt. Salt (NaCl) conducts electriciity only in molten state, and has a melting point of 800C (1470f) wich happens to be around where the gasifier starts overheating. This means when the gasifier enters heater mode, the salt cristals wuld melt and close the circuit.
Allso, different salts culd be used for different temperatures.
What do you think?
Sorry for the bad pic