I've been wanting a better wood stove for my garage. Currently I've been using a Barrel stove and not happy with how it works. It's inconsistent and it can get smokey in the garage. Plus when it's this cold, it does a poor job warming up the garage. I've went to Fleet Farm to look at the floor models to see the difference with the air jets. First of all, I don't care for the prices they sell them at. Secondly, they don't appear to have a big enough fire box.
So I came across a video from Engineer 775 on you tube. He was testing out an 'Indoor Gasifier' called SILVERFIRE HUNTER. It's an updraft system. What I don't care about it is, that he didn't show if it has a sealable top for it. But I like the concept and it seemed to make sense. I want it to be safe indoors. I don't think this model is that.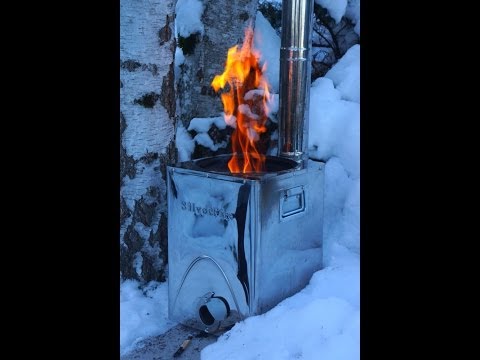 So here's my interpretation. I think this may be a safer version. I used stuff I had laying around the shop. It will be a small version to proof it. I used a 10" tube 16" tall for the fire box. I drilled 8- 1/8" holes 1" off the bottom of the tube around the perimeter. 10" above the bottom, I drilled 8 more holes for the secondary air. This tube is only 1/8" thick. I have a 12" diameter plate welded to the bottom 1/4" thick. I cut slots in it for the ash to fall through. I then welded a 12" tube about 13" tall to the 1/4" plate to produce a sleeve around the 10" tube. I welded a ring around the top to seal it up.
I plan to weld a ring in the bottom of a 16 gallon drum I plan to place the fire tube on 8" off the bottom. I will weld an ash door under the ring. A 1" pipe will penetrate through the 16 gallon drum into the 12" sleeve to feed the air. Atop the 16 gallon drum I will weld a 1/4" plate with a 10" hole through the top to place the wood. I have a 10" removable plate to seal up the unit. A stove pipe will exit out the back of the unit.
Here's a picture of the fire tube with sleeve and grate welded on. Also the 16 gallon drum it will sit in.
Bill S