Hello People of the Wood Gas!
I wanted to make you aware of a friend of mine who makes powerful wind turbines. I have no financial interest here. I'm just helping him get his name out there. I do own one of his, but it is in my garage awaiting a time slot : )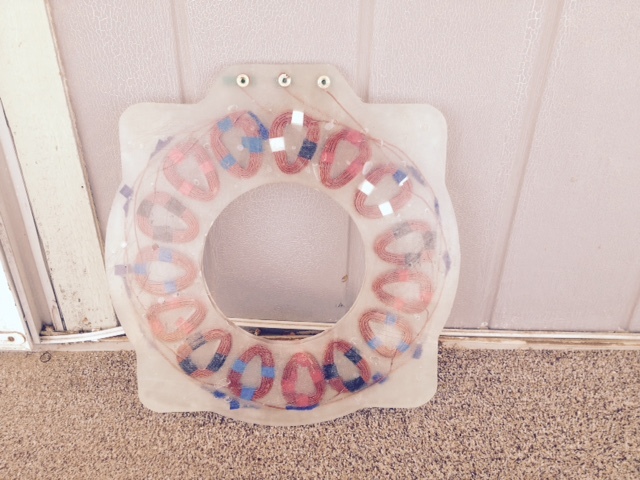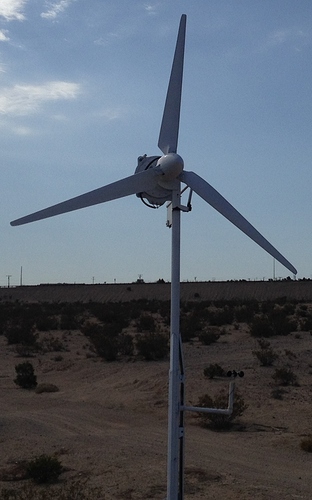 Anyway is name is Orlando Sanchez. He lives in the desert, East of LA. He is Cuban and has a passion for turbines, as we have for wood gas. He always trying something new. He and I both know the wonders of the break dancing that occurs when a spark from a plasma cutter or welder ends up in your shoe! LOL He builds axial flux turbines that routinely make 1 to 2.7 kW. These are all hand made and tuned by him. His turbines reflect the newer axial flux systems, based on one of Chris Olsen's original design ( a cool guy who makes cool stuff : ) . The blades range from 3.2 to 3.5 m, and the low wind speed power generation in amazing. He uses the West Epoxy system from Bay City, Michigan to make his stators.
Oh yeah, almost forgot, the turbine is called the Genesys.
I'm trying to make him one of the People of the Wood Gas! I think syn gas would be the perfect match for a wind turbine system : )