Well a few of you have asked about the log splitter I been working on. After sitting in my shop for over a year, I needed to get it done and moved out. On Saturday, I hauled it out and gave it a test. Here is a video of that event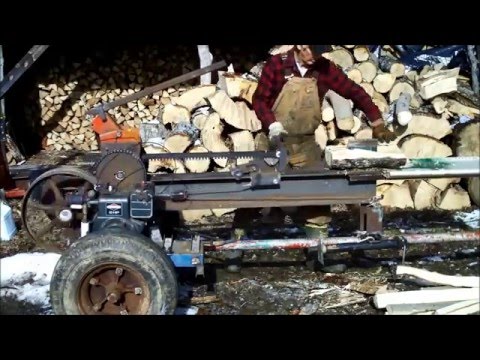 This will eventually be run on chargas like my other hydralic splitter. I anticipate using this splitter for nearly all my wood, especially for processing long pieces for charcoal. The speed sure beats the hydulic splitter!
Gary in PA where Punxy Phil (THE groundhog) did not see his shadow so spring is just around the corner. However, there was not a cloud in the sky driving home from this event so how he missed is shadow is beyond me!