I have been saving more slipped charcoal from my 95 F250 than I reuse for startups.
Then after seeing Gary Gilmore, Koen and others systems at Argos, I have decided to build a "portable" charcoal gasifier.
The primary use will be on a 17 HP Tecumseh powered lawn mower with occasional use on my currently modified 5KW generator.
I have built a water cooled nozzle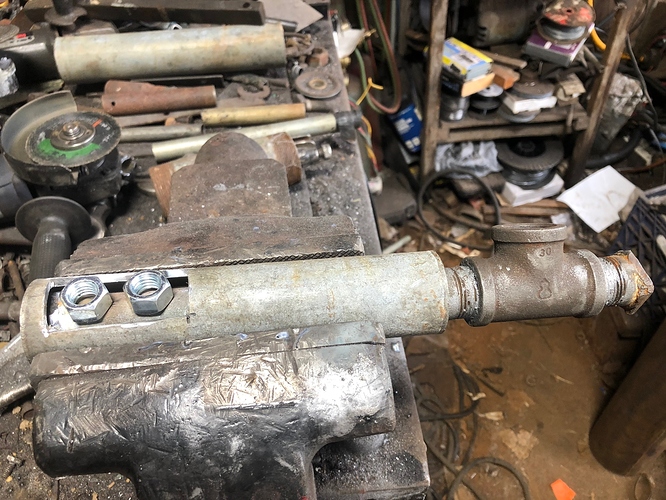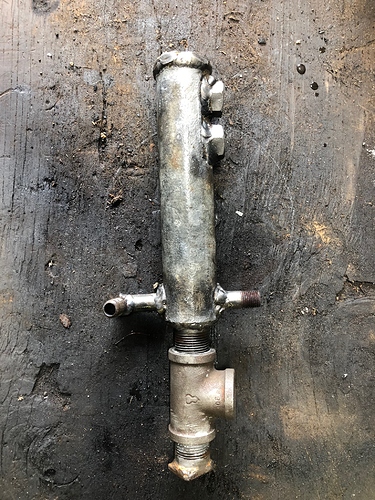 That will fit into a 3.5' by 6" column (5 gallon) then into a 3" cyclone and 3' cooling rack with 3 sections of 3/4" conduit, then a paper filter to the engine.
PHEW!
Comments are welcomed and since it has taken 3 days of scrounging and fabrication for the nozzle and a start on the column.
I will NOT be challenging JO's production.