Hi guys,
Mercedes is hungry for black gold and my greenhouse stove and the oildrum kiln are unable to feed it so l decided its time to boost charcoal production.
Meet my new kiln, named "the Kursk".
This was a 2000l heating oil tank. I cut two lids out of it, welded in the heating chimneys, insulated and burryed in the ground at the edge of a hill, for easy emptying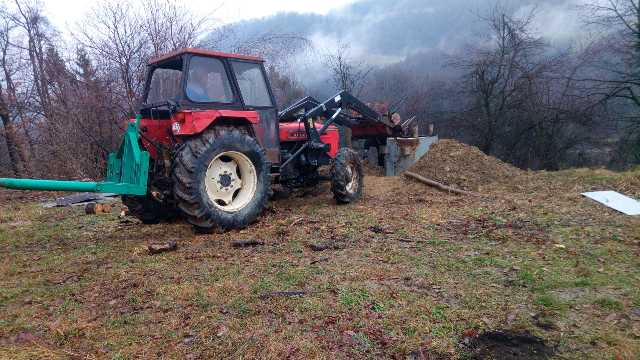 Wood is filled at the top, sealed, and fire built underneeth. Steam is vented of and when the wood is heated enough to release flamable gas, steam vent is closed and the gas goes in the bottom burning area, ignited and the exhaust vented trugh 4 chimneys runing trugh the wood bed.
I first filled some damp wood in and it just steamed and steame for hours and hours so l gave up at 2 in the night and put out the fire. The next day l lit again and the gas was flamable soon. When the Kursk was realy self heating, it started a chain reaction scareing the crap out of me. Allmost half a cord wood was piroliseing in there, no way back now!
I am batleing with Youtube to upload a video, see you soon!