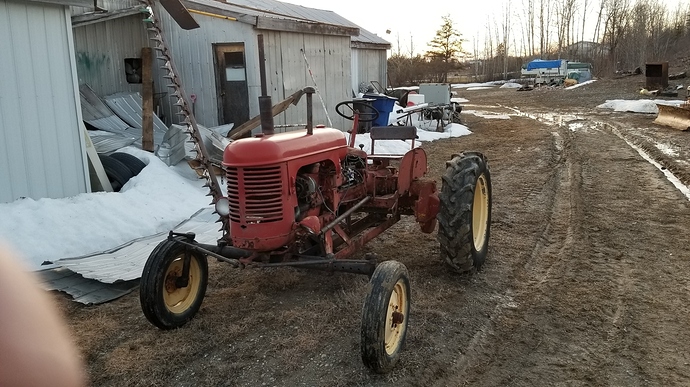 Picked this up. Had to clean the carb to get it to run. Fan belt blew once we got it to where its gonna spend most of its life.
I need to fix a bunch of the wiring and make the alternator charge the battery.
I think I will wood gas it. But as its mine I'll be taking my time.
Massey Harris Pacer. 21hp. 1.5 l engine.