Had a slight accident while poking a bar up into the gasifier to clear some molten slag around the top of the nozzle , i must have bashed the bottom cool end of the nozzle and broke off a bit of it , i cleaned it all up and just replaced it back into the nozzle holder that luckily covers up the broken end . this nozzle is now 2 years old i think and is getting some heavy use again here during winter 3 or 4 hours run time at least 4 times a week .
This has certainly been the longest lasting nozzle of them all so far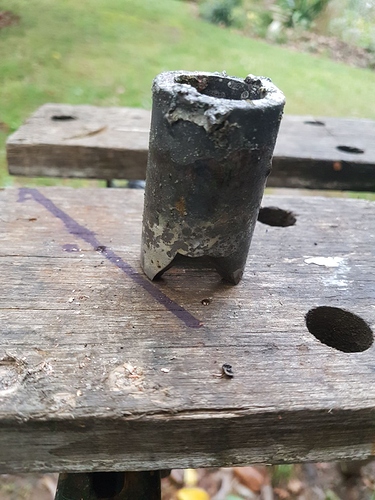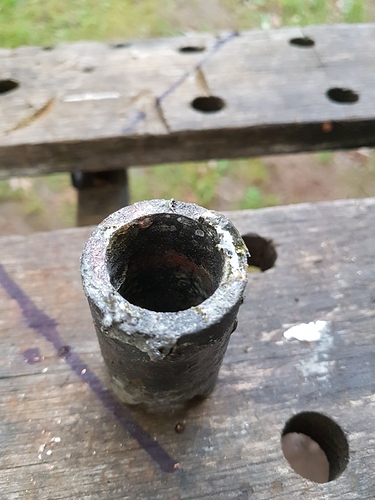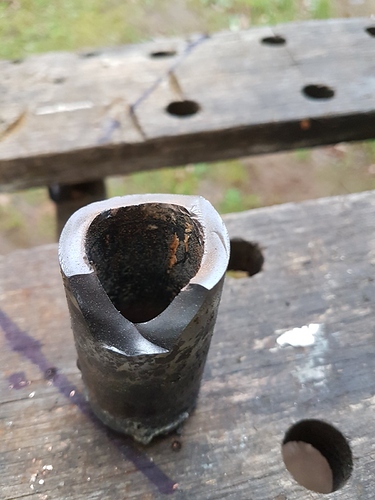 I think i may have to buy a few more just in case i get heavy handed again .