Anyone ever build a TLUD out of a pasta cooker. Ive been using this for dumping my ash out of my pellet stove. I got to looking at this thing and thought, man this would be easy to make a TLUD out of; its already built!!
All I have to do fab a tube into its lid to extend down to the bottom with a gap between it and the bottom of the strainer and extend it up a little bit so it pulls a draft. The tube will need some vent holes to vent the gas into the tube.
I need a way to make char pellets and was thinking about building this. The cool thing is once its done, I can take the lid off with the tube and the strainer stays intact with out modification. I can then use it to shake out the fines and have ready to run char pellets.
Im going to wait until I have the new camera and will do a video on this build.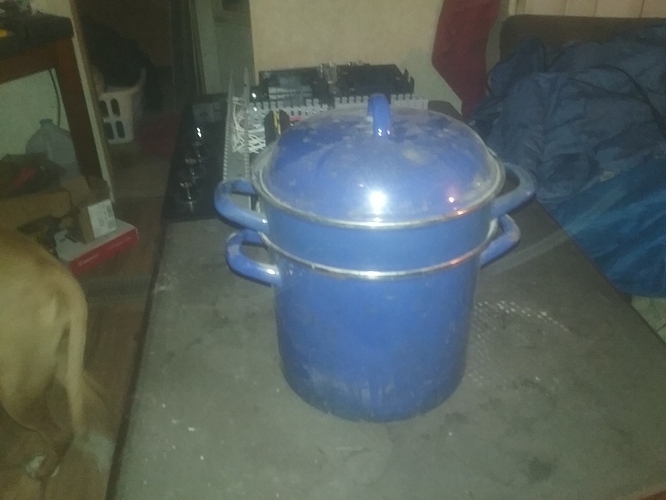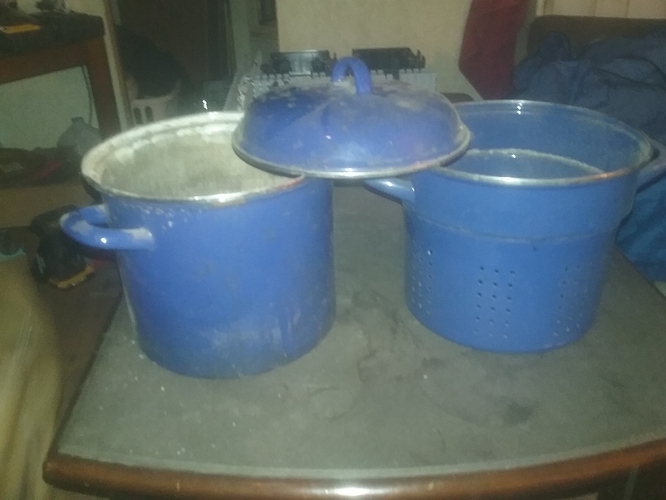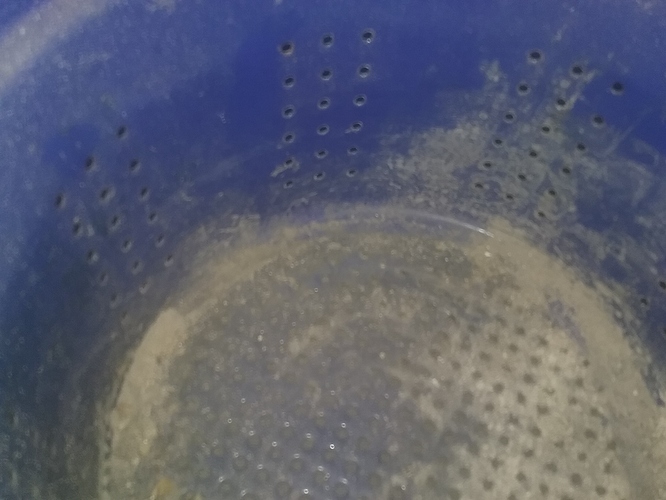 Your Wife; Honey where is the pasta cooker??!!
You: I dont know I havent seen it