I make large industrial gasifiers, but there was a need to create a gas generator for the smallest gas generator, 0.22 liters in volume and 3 kW on gasoline.
I already did a project on a 663 kW engine on wood gas (you can see here Tarif.gazogen.ru). The day before yesterday there was the first successful launch and a 3 kW engine on gasoline was able to pull out a 1 kW grinder and a 0.4 kW vacuum cleaner. We tried to connect welding 2.5 kW worked with drawdowns. Not pulled. I did not change the spark plug in the engine - I stood on gasoline and did not change the ignition timing. On such engines, this is difficult to do, but I deal with it. I think if I remember the lead angle, welding 2.5 kW will pull.
https://youtu.be/okZtjUgOoQ0
Not many people know how important a properly made gas and air mixer is. For this engine, I designed and manufactured a mixer, as seen in the photo.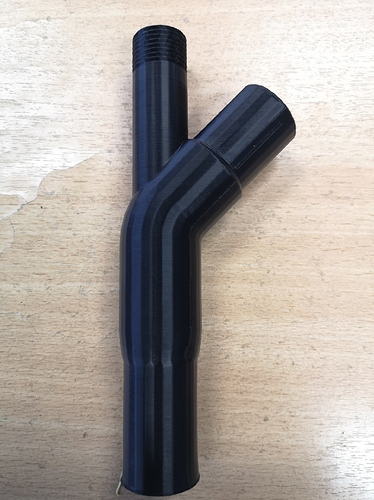 I also make an electronic carburetor that will control the air supply in automatic mode. Here's a video.
I have a question. Has anyone already seen similar air management systems. Those that I found are very expensive and are used on large industrial equipment. And who sells small systems that catch alpha?