I am putting this in off topic because it is not wood gas but is about burning wood so if there is a better place please feel free to move it.
I have a soapstone stove that needs repairs. The cat in this stove gets so hot it burns out the cast metal plate separating the top and bottom of the stove. The rest of the stove is in really good shape and I would hate to scrap such a nice stove.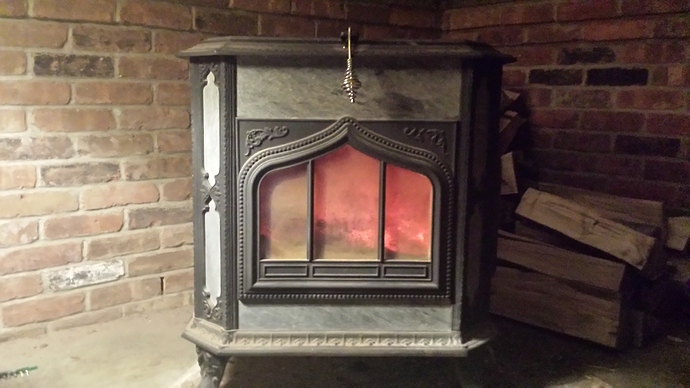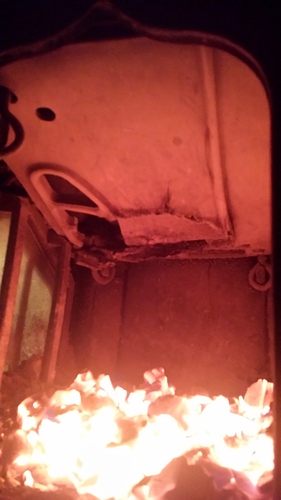 The second photo shows the damage pretty well. The cat has never really lasted that well in this stove it has one of the systems where the cat is in a rectangular box at the top of the stove the smoke turns 90 degrees to get in the cat then cross the top of the stove bruning blue. When it works the top of the stove gets nice and hot and the exaust is still a safe temp going up the chimney but the cat doesn't last either the damper hits it or deflects the flames back into it braking that corner out then the rest goes. About 2 winters and you needed a new one even before the cast ion was damaged.
I have been doing research on the modern secondary air systems below is one of the better videos that I have seen. I would like to add this type of setup to my soapstone stove this summer. My plan was to build a new middle to the stove like in the video. But put the secondary air right around the opening for the damper between the two sections. My thought was if I could get the right air flow where the smoke is forced to pass I could get a clean blue flame. I am sure that the stove can take the heat if I fix the middle part with fire bricks. It was designed to get hot with the cat that burns out.
My question is everytime I see these secondary air systems they never get a clean blue flame always just orange. Are they not getting enough concentrated air flow? I was thinking maybe they need less holes for the air but a fan to force more flow. I am thinking this is very similar to designing the air flow for a gasificer. Is there a way to calculate how much air I need besides trial and failure? I know what I want but I don't know how to get there.