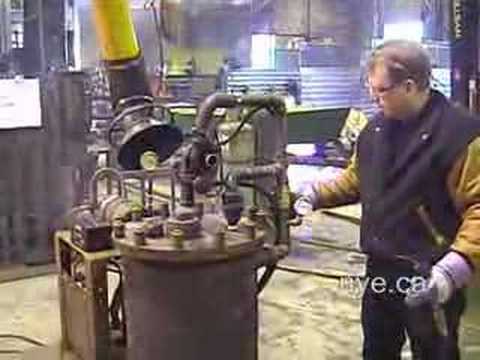 We need to look long and hard at this video and talk about this and its potential application to improve gasification efficiency and make higher quality gas not just for transportation but small stationary power generation, but a small bio-town gas plant.
Fluid bed gasification on a small scale above atmospheric pressure.
Think about it…
Nearly eleven years ago Doug Williams and I talk about this on the gasification archive, but all that lead to nothing. So I tinkered, and I still think there is something here. Whether it be an exhaust gas turbine section from an IC engine driving a compressor section on a mobile unit or stationary. SO inefficient but it could be fixed if we can recover and reuse the lost heat .
What we want to do is draw some of the more intense heat off the Turbine section to reduce the stress on it, recover also much as we can after the turbine and then preheat the compressed air between the compressor section and fluid bed reactor.
We want as much heat and squeeze as we can muster…
We want to only regulate heat with steam if we have to ( also made with heat stripper off the turbine section for maximum use of all our heat and to make best use of the gas water shift…
So there it is the idea all out in the open now and I will not be perusing a patent on the idea. I hope no else does because I think this could be some good for the environment and economic development is parts of the world not already stuck on a fossil fuel system
All out in the open now
An exploded view of a chrysler turbine with the regenerator on top, between the compressor and turbine section. This is exactly what we need. But I can't make this…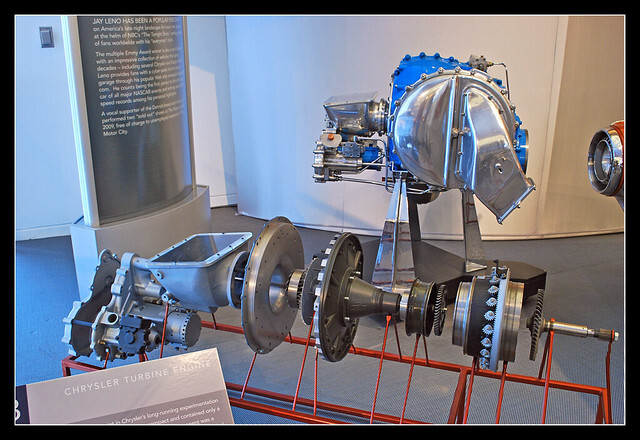 A simple fluid bed gasification stage.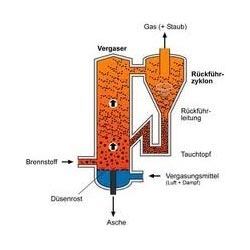 The problems…
Heat stress and presure on the vessel.
Refractories and insulation solutions needed.
Tyers made of alloys that will not melt Inconels 600 or 625 will work.
Dust separations and the prevention of glass/slag forming on the regenerator or internal components or pipes and turbine blades.
Regeneration, a counter flow heat exchanger systems that is able to deal with dust.