I like the idea of having an air/fuel ratio gage on my gasifier engine. It's one thing to add one of those Sunpro gages to a vehicle that already had an oxygen sensor, but there's apparently more to it if your engine doesn't already have one. I have listened to a few guys who are working with them and I have watched a few videos and read some other forums, too.
So, I got started by buying the Sunpro gage and a narrow band sensor. Narrow band because I didn't want spend a lot of money.
Anyway, I did see one youtube video of a guy heating up one of those sensors and measuring the output with a digital VOM. He noted that the readings jumped all over the place, so I thought I'd do a little experimenting on my own.
The result is this video, if you are interested: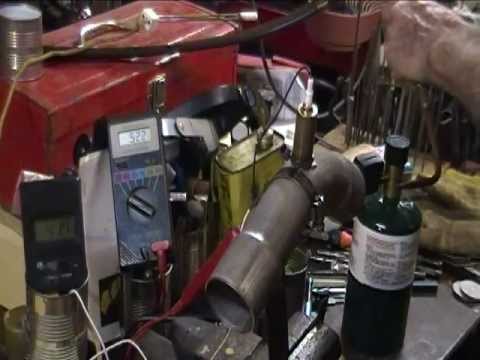 Next, I will add the Sunpro gage into the circuit and work on a better way to inject more contollable propane. Then I will send the signal to my arduino datalogger.
Please let me know if I did anything wrong here.
Pete Stanaitis