Hello Xoie.
I like it!!
More pictures and video please .
Thanks
wayne
Welcome Xoie; First please introduce your self. Where are you posting from? Looks like you just joined DOW. Then of course we get pretty demanding for pictures and information on your build. It looks like about a 1930's chasis ( maybe a Chevy) with a VW cab and about a '29 box. Most of all we want to know the engine and the type and specs on the gasifier—I said we are quite demanding. We get excited over new members and builds. TomC
ok this is a 1971 VW beetle. i cut the back off and put a 26 T box to contain the system. i have a 1600 DP with enlarged valves and lowered deck for high compression. the gasifier is a Imbert style. i built this car back in 2013. it has been to a show and it got 1ST place rat rod i have a complete history of the research and development on my you tube channel "xoxoXoieoxox"
the car is currently being overhauled the retro fit should be done buy the end of the month once again videos available on my channel =)
BTW my channel is NOT monatized i make no money from views
also on FB "Xoie Ichigo"
high wayne i have seen many of your cars and you seem to have the sys down pat =) there is a complete history and build up on my you tube channel "xoxoXoieoxox"
here is a link to the only video i have of us driving it lol i stalled it getting out of the hole B/C it was in 3rd insted of 1st lol =)
more to come it says i can only post one picture as im a nube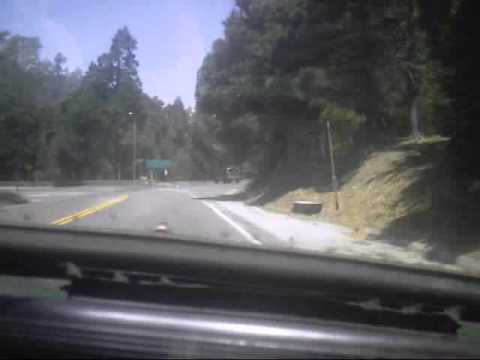 Welcome Xoie, to the DOW site. Cool Rat Rod. VW FORD seems to be running well condsiterning the high altitude you live at. Hope to see more of your project on the this site. There are a lot of Imbert gasifier builders here. If you have any new innovations that you have incorporated into your build, that would be of big interest.
Bob
thank you i have a few i will do a video of them soon =)
Xoie, I love your ride! Do you have gasifier experience before and after the enlarged valves and higher compression ratio?
actualy no after the retrofit it will be the first time with the biger heads and higer comp personaly i think lower comp would be beter for wood gas as compressing it dosent get you much and with lower compretion the mototr dosent loses power on the comp stroke but well see =)
I think bigger valves and higher C/R will both give a boost. I bought some pistons to raise mine up to 12:1, but can't talk myself into a rebuild. I've read a couple of reports suggesting good wood gas results up to 17:1 on diesels.
Thanks for posting the pics and videos .
Hi Xoie,
That's the neatest little beast I've seen yet. I've had several VWs, but my favorite was a 59
Karmann Ghia. The body was great, tough, but it only ran on 3 cylinders so I did my first ever engine
rebuild. I put a 100,000 miles on it, sold it to a friend who put another 100,00 miles and sold it
to a friend of his who drove it for many more years.
I'm an imbert builder and ended up building a monorator hopper for mine to deal with the
water. It works great. I've posted scads of how I did it stuff in the "Small Engines" section here
under the title "My first small engine run". There are clips that show water collected for timed runs.
Check it out, you might get some new ideas for your next build. If you have any questions feel
free to pick my brain. However, as my friend John quips, that'll be "country". Uhh, slim pickins!
Pepe
Xole (?) Thank you for joining us. I am an Imbet type builder so am very interested in what you have done. I didn't see the lid to your hopper but I did see you have a separate ''pop off'' valve instead of making the entire lid function as a ''pop off''. I plan on doing that to mime as I put it back together. In your driving video I was a little confused about your top speed. It seemed you were saying 30 mph was tops, but I thought you also said it would do 60 on the flat. I realize the 30 was going up an incline, I think, so that isn't much of a comparison. Do you have some place where you have a direct comparison of wg to petrol? Thanks again for the posting and vide/slide show. TomC
it will do 30-35 mph climbing and any speed in the flats keep in mind i live 5757' above sea level and no there are no flat or strait parts here my beetle will do about 50 mph climbing on gasoline and like i said b4 i dont just take it out and drive it that would be a waste i only drive it when i have to go some were so i dont really care how fast im going any way i have a model T that broke me of wanting to go fast lol =)
Oh! PS. In the video of your wood chunker/ sawer – where do you get those nice ''sticks '' to saw. TomC
the lid is the top of a ammo can with cross bars to hold it down =)
i use a swage to breake them up to those size sticks =)