Hi
I have been working on a small updraft gasifier similar to the simple fire.
It is made of two 20l paintcans and use a single tube with four .50" holes in it.
I upload a simple nonscale drawning of it.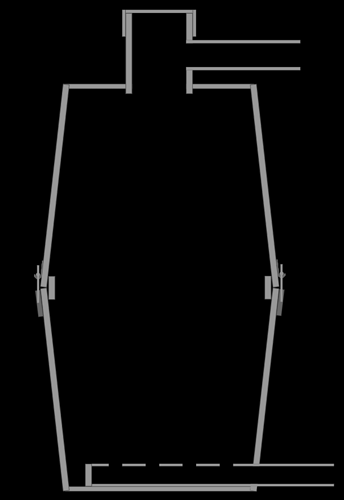 I have the lid left and the connection between the cans left.
The idea is to use charcoal and some bits of coke to power a golf mk2.
I have two mk2s one with a monotronic 1.8l 8v and one 1.6l carbureted so I will se what engine I mount it on.
I hope to get a range of 31miles / 50km.
When making charcoal, how big bits can you cook? Can I carbonize whole logs?
Also what turndown ratio does a typical updraft gasifier have?