how do i upload a video of it
Upload to YouTube and just drop a link in a message.
Yes Josh. Put the link on its own line by itself: Copy and paste. like this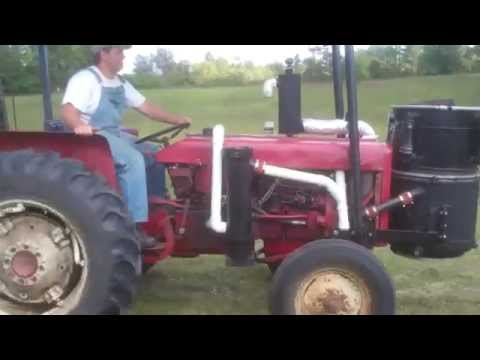 Because of the new Google Greed YouTube advertising policy, I had to delete all of the extra information on the address before the https and the ) on the end… to get it to display and play properly.
Set up a you tube account josh. At the top right there will be a thing that says create. you will have to pull up the video you made and you-tube will tell you what to do. Answer some questions and at least for me, wait about ten minutes for every minute of upload. I am one of the least techno people still breathing. If I can do it anyone can.
Josh, No harm done, I hope!!
Nice spark show!

Interest video, what happened, and did it go well with the wife?
No one was hut I'm thinking my flair motor was way to much and overheated the system and made it backfire not sure
Looked like a hopper fart to me! Is your lid spring loaded?
Yes very glad no one got burned .
A hopper puff usually happens when air and gas gets mixed in the hopper and usually will spit out some smoke and condensation .
The pop in the video seem to be down steam of the char bed .
I think Josh is right . Oxygen getting past the grate from over draft.
Hi Josh , can you please tell me what fuel you were running when you had your blowback , was it 100% charcoal or a mix of wood and charcoal ? or what .
I only run charcoal units and to be honest i have never had a blow back more than a few sparks coming out of the air intake nozzle over the years of running in all kinds of conditions , and looking at how gently your flare is coming out i don't think your fan was over pulling i think its more likely a air leak in the tank maybe around your door area .
When it did back fire what were you doing down by the flare tube were you starting to light it or putting out the flare ?
Dave
Just as a side note I have actually had one backfire on charcoal in my Mazda. I gave it the full beans a little too fast and I heard a THUNK sound. I use a locking lid so I hope it just vented out of the nozzle intake.
That's the beauty of video Josh. You could have had to use a lot of words to try and explain what you experienced in less than a half minute of filming. The fact that your wife didn't start yelling at you was also impressive. That would be at least a half hour ass chewing for me.
so to clarify this is a fema gasifier so no hopper lid and for my first run it was wood pellets and I'm getting ready to run my test motor. But I'm excited!!!
oh I heard about it haha. But ready for the next run
Ok that's good to know it was just wood pellets blowing back , as my very first engine run on wood was also a FEMA and like yours also blew back when i went to light my flare off . decided the next day after cleaning off the valves that it wasn't going to suit what i needed and decided to run 100% on charcoal and copy Gary Gilmores simple fire and now nearly 10 years down the line and a few thousand run hours i am happy i did as its almost a no touchy touchy system once lit up .
Dave
Just an experimental idea for this specific FEMA, maybe you could make a spring loaded lid that has the nozzle built in? Set the nozzle to the ideal active zone height with let's say a 1/2" NPT pipe. If you need it sized down you can add a pipe cap with a hole drilled in it.
The spring loaded lid will help keep fuel from just puffing out and you could get more concentrated air from the nozzle. It would be a very plug and play kind of experimentation without needing permanent modification.