Here is a new one for me on a YouTube channel Made In Poland. Has a unique side discs branches splitter: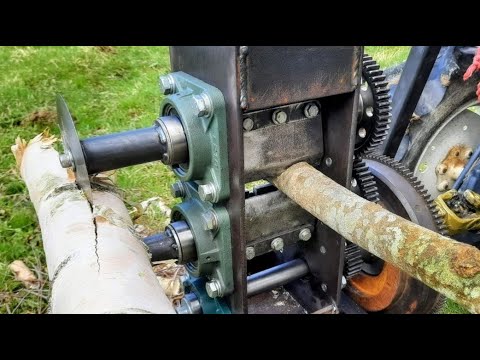 Ogle some at the well equiped metals working shop, yes. Do not miss his round center shaft to square flats sided conversion. And his adjustable clipper blades mounting.
Skip forwards to minutes 14:00 → 17:00 for his by-hand working up thin plate and sheet metals for the guards and guide-in chutes.
Gasifier fabricating techniques here! Using a plate edge as a plasma torch from surface distance guide - never seen that.
Using/working operations begins at 18:00
Observe well that the pre-prepped, leafs and twigs stripped branches are needed to produce the clean chunks.
He has another video making up and engine driven disc shredder to handle the twigs ends and leafs.
A big engined shred/chips ALL Arborist system and then you get to tumble screen and sort separated all later. "Free" truck loads of dumped: Ain't! Easy, and labor free that is to get the 20%-35% useable separated out then.
S.U.