Did some more baking and also wore out my welcome at this oven.

The large diameter shrunk about a 1/4" on the radius or a bit less. The bottom small diameter also shrunk a slight amount. Now it is loose in the bottom of the ACFC. I think it will be much better to make this in two parts and in two molds and use a small oven that would be much easier to find. Even an electric small counter top oven and then the air could be blocked off so not to burn up the charred bread. Of course I am not too sure if a kitchen oven can reach high enough temperature to carbonize the bread.
After more baking…
Top looking into: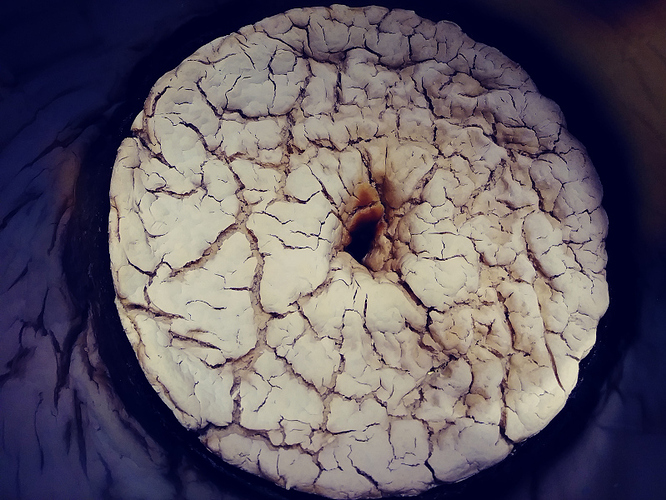 Bottom: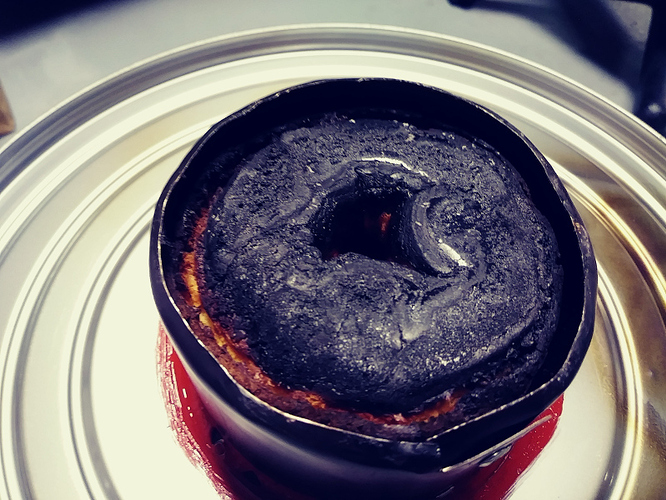 Here is a video on how I made the easy to rig snatch block for the machine that is half skidder and half forwarder. Easy to place rope over the pulley.
Pic.: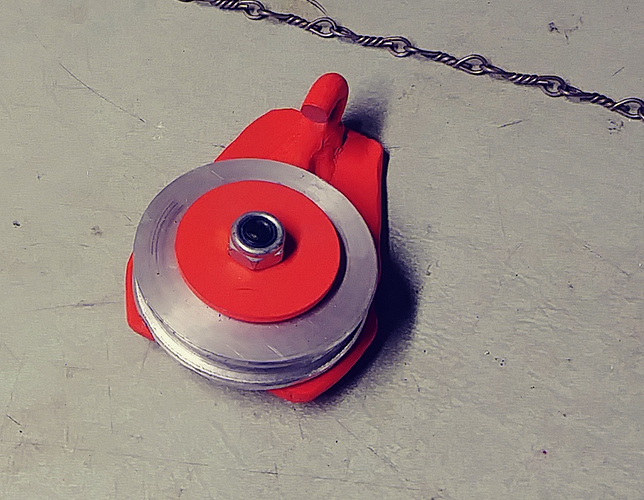 Video:

Solar-Fuel, onward !