It has been a while since my last project so i finali decided to try and power my thrusty old Seat arosa 1.0 on charcoal.
The goal was to make a gasifier that wuld not be a gigantic nuclear reactor looking thing on the back of the car mainly becouse of Slovenian strict police law that wuld almost certanly put me behind tha bars for that.
I am experimenting a bit here so I am in need of some advice. I have never operated an engine with more thain 5hp on woodgas. This one has 50hp.
My main consern is the heart seen on this picture: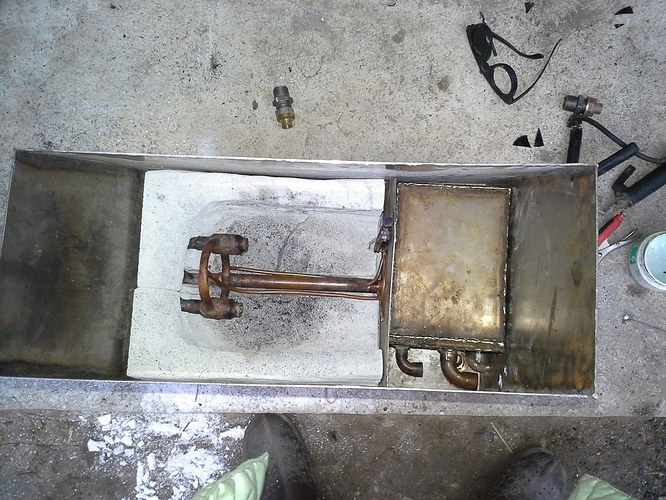 Now for he question; the lengh from nozzle to the grid is just 20cm as I had very limited space. Do you think that will be enough for the 1l engine? The core will be steam an exhaust temperated so i realy hope this works!
Thanks for the help,
Kristijan