The first trip on a ferry through the ice is pretty exciting, noisy and a little scary. Did I mention it was scary? We leave Plattsburgh, NY and berth on the Vermont side at Grand Isle. This saves at least an hour's drive for us.
Leaving Plattsburgh, NY
On the shoreline 0n the left you see a white building on a hill. This was a ritzy tourist spot in the old railroad days. It is now Clinton Community College. Directly behind it is Whiteface Mountain, the highest mountain in the Adirondack high peaks at 4867'. When you're flying you can see it from Albany, NY, over 100 miles or more, a great navigation aid for pilots of small planes.
My first solo cross country flight over Lake Placid, NY. Winter Olympics site. Of course, Lake Placid. A little side track, but I thought you'd enjoy it.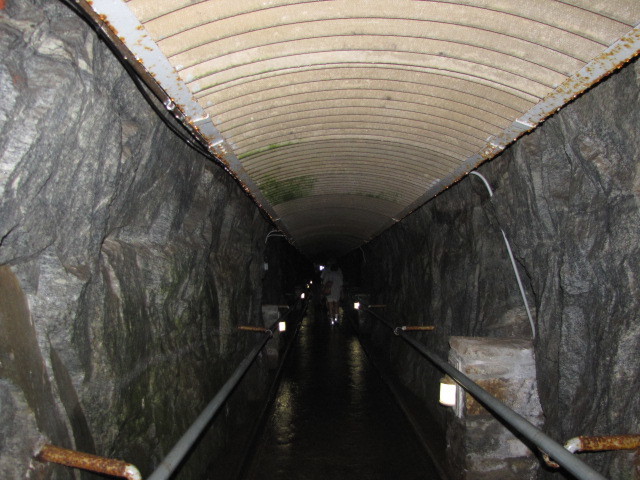 Found a pic of the entrance to the elevator shaft. Right through solid rock.
You can drive to within 267' of the peak. Then you can walk/climb up a steep trail or take an elevator cut through solid rock to the top, not me! Ha,ha. I'd rather fall off the rocks than get stuck in an elevator! Lake Champlain is in the background.
The view from route 3 looking easterly.
Midway
Approaching the Grand Isle dock. Hope you enjoyed the tour and a little taste of the beauty of the area I grew up in. Again I was blessed.
Pepe