Not strictly woodgas, but it's one of my pursuits. This thread is just to share a few of my gardening experiences, from a woodgassers point of view.
As some of you know, I'm currently in town, on about an acre. This could be productive land, although animals are not allowed (well, not useful ones… dogs and cats are OK). However it has been mowed continuously since the 1940s, so the soil is not so fertile. It needs a lot of TLC to get back in good gardening shape.
First up for this year; we got 14 of these plastic barrels, because they were $3 each and it was a long trip to get them.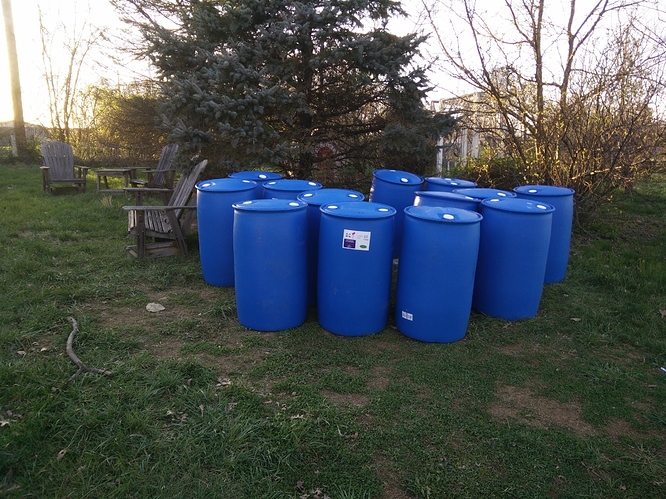 These should be useful for a lot of things. First project, a compost tumbler.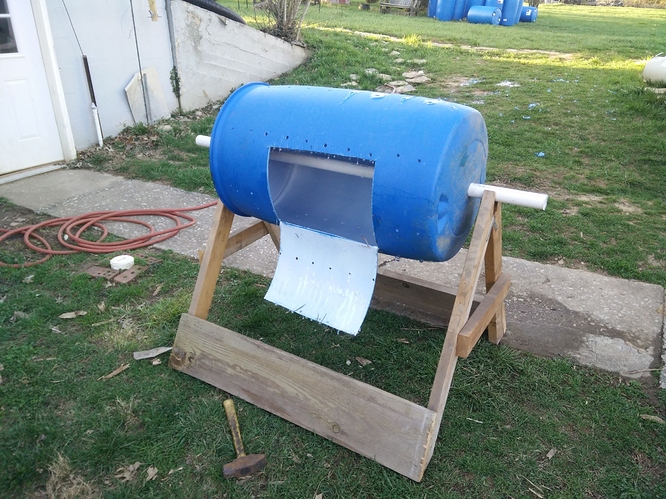 Another couple will be rain barrels, and some more will be potato planters.
I plan to use a bunch of biochar this year. I'll try to post results as we go.