TRASH CARBONIZER FOR GASIFIERS APPLIED TO CARS.
Hi There:
I am/was having big difference on the performance of my testing gasifier on my vehicle. One day I will drive at 110 Km/h (70 miles/hour) for 40 Km (25 miles), and next week will not work at all, beside causing a very dirty carburetor. I suspect that my problem is the way I was carbonizing my waste, I was using the two drums & rebars system So, I decided to improve my carbonizing. I dig into some literature and check the topic "Charcoal Making anecdotes". I come up with basic theoretical statement, then made a simple carbonizer and finally I got a good charcoal with very low tar. The gassing is good. But because the quarantine I could not drive it on my car yet. Meanwhile I want to share it with you. Is fair to thanks Mr. Bruce Southerland for revising this paper.
If somebody is not into reading or are in a rush, you can go directly to page 3.
Opinions, suggestion, comments are all very welcome.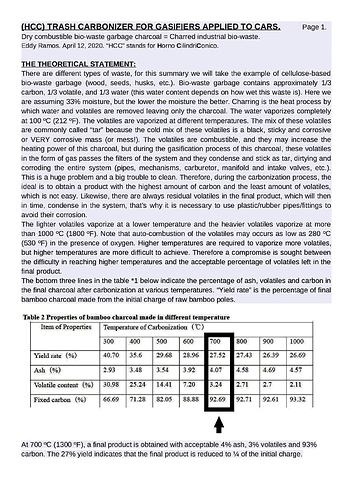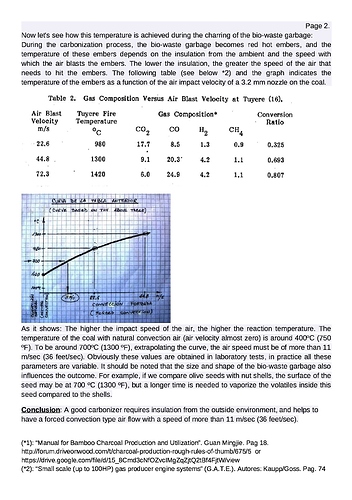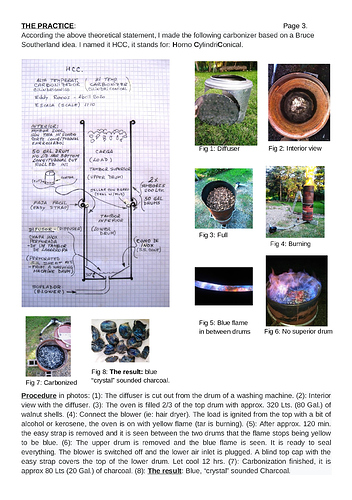 God bless all!
Eddy Ramos (Argentina).