My hopper lid is kaput. If you recall some time ago, I had to replace the paper thin filler lid, and I was able to use the old hay filter lid as a direct fit. Video at the time: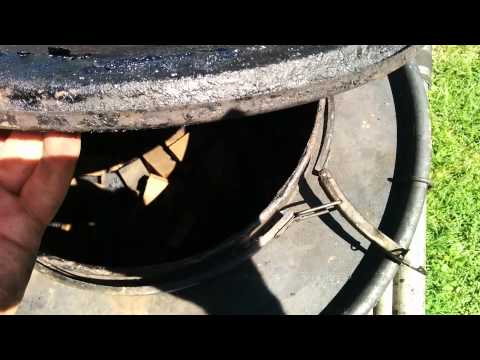 Now the rest of the lid is following suit. The top portion of the barrel that the filler lid sits on has rusted away, until the rolled edge has actually come all the way off… it smokes a lot, and finally wouldn't shut down at all.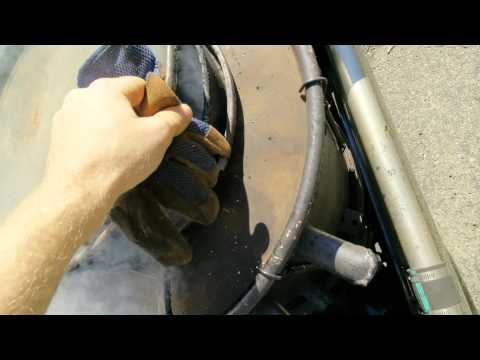 I happened to have another lid I got from Wayne, which I'm using temporarily. It has the old hinge bar latch, and works well enough. Not a great seal but way better than it was!
I plan to redesign the lid to hopefully solve these issues. My criteria:
Must be thicker than barrel steel. Eg custom fab lid and hardware. Warp resistant shape (dome or cone)
Must not hold water. Current design holds about 6 quarts after a good rain, and I'm sure that contributed to rusting.
Must work with the existing drum lip of the hopper. Same diameter, same type of seal.
Not too heavy to lift, but still a large opening. This probably means a two piece lid, or some clever counterweights/springs.
I like the looks of Vesa Mikkonen's lid (the shape not the material). A very slight dome, with even a drip pocket. He shows it off here: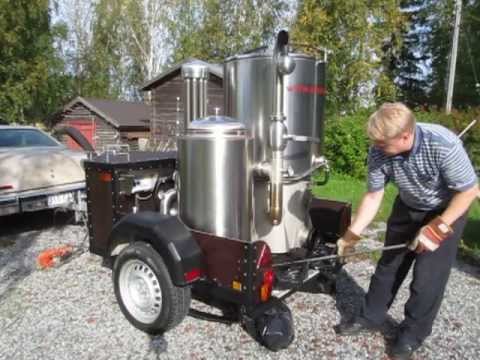 Other input on a new lid?