I never sayd l wuld have anything with anything

I have counted 59 people that have signed up for the Argos 2019 Woodgas Meetup. If you are going please sign up.
Here's a thought.
If you are a Live Stream Tech. person, (I'm not) , you could post your channel so people could subscribe and then follow you when live streaming at the event, via what ever out let you use to Live Stream on… Just a thought. This might be helpful to people that are just not able to make to this years event but would like to see it more up personal and in real time.
Bob
Well you did mention your livestock. I hope you didn't actual arm the livestock.
Argos 2019 Woodgas Meetup. 61 people have signed up for the event. With the daily visitors coming in, this will be one awesome busy event. There is still time to sign up. I'm looking forward to seeing you all.
I pray to The Father of everything that all your vehicles run smoothly and no flat tires. Also I Pray for Everyone's Traveling Mercies, Blessings, Safety and Well Being in health to the event, at this event, and back home again, In Yeshua the Christ Name. (Jesus the Christ Name). Amen and Amen.
Bob
The temperature high today passed the record for the Wenatchee area in Washington state, over 90 *f and it was partly cloudy. Hope we can bring some of this weather with us when we arrive at Argos.
Bob
That sounds pretty good. Today we had a high of 95 degrees F.
Chris, congratulations on your baby.
Sorry I won't be able to make it to Argos. This job has me chained to a post. I spent 15 years on the road and, this arrangement really gripes me.
I finally got some good news on my property in Oregon. I unloaded it. I was afraid that I would never be able to sell my tweaker magnet. I had 10 acres on the Coquille river 3 miles outside of Myrtle Point. I thought that I was far enough outside of town. Not true. Everything got ruined or stolen. I had a friend living there to watch and take care of everything.
He got ripped off for everything. I close escrow June 6.
I have to roll the money over right away. I found 16 acres that isn't that far from town but, it is secluded and you can't see the building pad from the street. There are a couple of springs and, a creek. Don't know just how seasonal they are.
You can't build until you get a Geo report. You can't get a Geo report unless you buy first. 4—6 months wait on the report.
I may have bought a 16 acre campsite but, that is Ok. The place is over run with deer and elk so, it is full of bears. Bears aren't as bad as the mountain lions in the area. They will stalk you at any time. I need to keep my Winchester lever action handy until I have a better idea about the critters. (45-70)
The area is woods with 1 cleared pad. Both the pad and the road need work so, I bought a Cat dozer. BIG toy.
I have to get the road graded and gravelled before level-4 fire season.
Now, I have a new, big project to suck up the money.
Ohhhh that's high on my list of must haves. I want one. Cowboy lever, short…very deadly.
This same friend of mine was in the same general area with his friend. 3 bears charged. They fired a .270 and something else. They ran like hell while turning to fire. 2 of the bears dropped off the chase. . The third slowed down and, they escaped. At least I don't have grizzly bears.


I don't want to be around any critter that calls for a 458 or 460
This Henry .22 is definately my favorite, quite deadly for Alabama pests, if the guy holding it can shoot. Jakob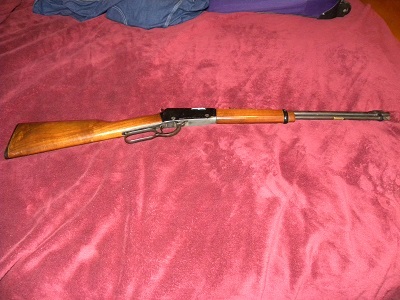 Wow! Way bigger than our little black bears.
We got up to 55F today. 90F is oppressive.
@Chris congrats to you two. What a beautiful baby!
What is amazing Bill, is the weather could change and be back into the high 40*f to 50 *f over night, in the spring time with winds gusting into the 50 plus mph. Small just planned plants get broken of at ground level.
Bob
Wow. You have enough energy left for that many pallets Ron. ?
Ha Ha !!!, That load was supposed to go out last week, but the buyer let us put it off till now!! We already had them built and ready to ship.
That is a fine looking load of boxes
Hi guys, made it home safe and exhausted last night, l decided to take you all on a inspection with me this morning.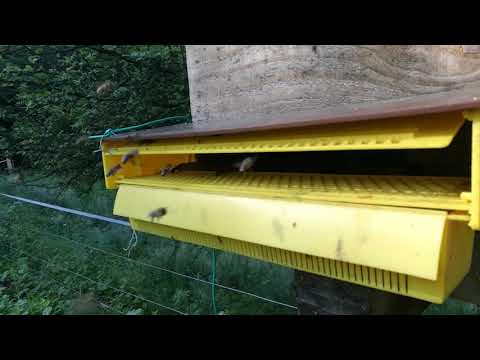 Bill, you seen those cammomiles?
Kristijan it was a good experience meeting you and J-O but if I lived in a place like you have I would not want to leave it! You have a lot of good food running around!