Hey all, I know several of you guys have made ram pumps before, so I thought I would see if I could get some input. I ordered parts to tie into my hydro penstock, which is usually shut down in the summer due to lack of water (I have not measured the flow yet, but it is quite a lot, just not enough to generate much power).
Here is the basic layout

I might have slightly more than 8 feet of head, should I use as much as possible, or will the pressure get too high if I overdo it? Also, since the penstock is closed for a long distance back up to the source, I am thinking I will need a standpipe to help the shock wave dissipate at the top of my 2" drive pipe?
I have started laying out my pump body, which is made of 1-1/2" iron pipe;


I made a custom T at the far left, onto which I will be affixing the waste valve. This is my thought for that (forgive the crude MS-Paint CAD drawing )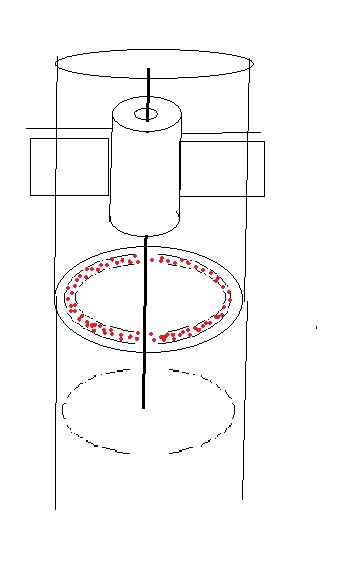 Basically there will be a restriction that the valve plate can shut against, and then in the upper section I will mount an inch of bushing to guide the shaft. How much clearance do you think I should leave around the edges of the plate? Should there be enough travel for the plate to drop all the way down into the perpendicular section? I will probably drill some holes so the water above the waste valve can drain out, but I have head some people say that water above the valve helps to make it self-priming by adding a little weight temporarily. I am thinking the shaft will be all-thread, so I can easily adjust the travel length and also add some weights to dial in the waste valve cycle.
I made my check valve out of 1/4 rubber sheet I had from another project.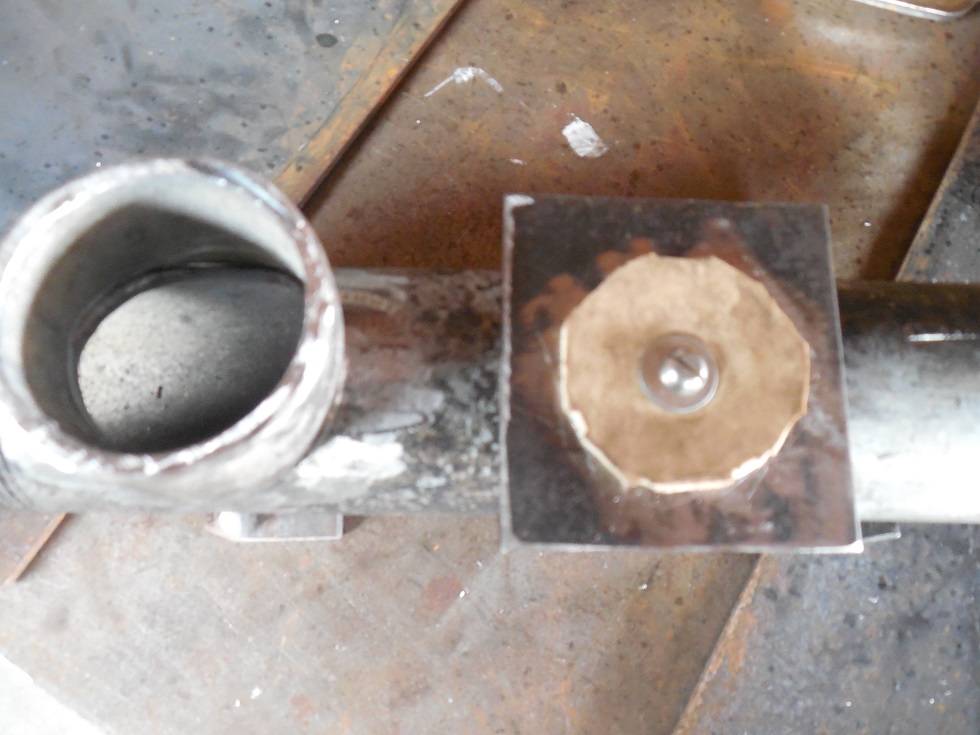 The threaded end on the right of the pump body will go into a T, where I will connect the expansion tank, and a reduced down drive pipe. Inside the pressure vessel (old fire extinguisher) I put several sections of closed cell foam from some pipe insulation.
I will probably also include some robust mounting feet to bolt it down to a little concrete pad. Does anyone have any input before I start welding? I am hoping it will come together with a minimum of bought parts. I need to get going too, as summer has finally arrived, and it will be time to start irrigating soon!