thanks Wayne, i'll wait. greetings from atacama
congradulations on your start of energy independence. all kinds of builds too see on premium side. And of coarse the one and only Wayne keith building by the book vidios.Caint beat the design ideas too build from, lots of help on building Questains.
Unless Google steered me wrong interesting place you live. You'll find the site has followers globally. Welcome
I too have not had my premium account activated. I suppose Chris is still quite busy. I have tried emailing him and PM'd him, but no response yet.
Good morning Mr. Chapman and welcome to the DOW.
Hopefully we can get you activated soon .
hi Dave, i'm still waiting for the activation code, i hope Chris at least mail me the book. Wayne please give us a date for that!!. thanks
Same for me, but I know not everyone can get to things quickly. But the "usually within 24 hours" has been over a week!
Hello David and Seti.
I am truly sorry for the delay . I just emailed Chris and maybe we can get the ball rolling.
Thanks for your patience .
Apologies to everyone for the delays. I have been extremely busy here with a new baby and my other job (Earth Tools) which is getting adapted to the new COVID-19 working conditions. Thankfully I have been able to work from home for a lot of it. I haven't even had time to put in a garden this year, which is a shame. Fields are getting tall but my bushhog tractor is down with a severe knock in one cylinder. Perkins 152 AD3 are supposed to be pretty straightforward rebuilds, but again it requires time… I'm not complaining though, life is really good right now. Just very busy.
David, Seti, and anyone else waiting on me:
All books and memberships are processing right now, and you should be receiving emails with login instructions etc. Books should be arriving by mid-week next week, you will receive tracking numbers tomorrow. If you have any problems with login, please email me at [email protected].
Thanks all for your patience!!
New baby? Congratulations! Boy? Another girl? They are all good.
Girl, named her Kathleen Marie. 6 lbs 7 oz, doing well.
happy popas days, congrats too too your famely plan, and god bless your family and farm.
Congrats!!!




Wayne:
Chris send me an email and told me that my premium account is working but y can´t log in niether reset my password
What i have to do to log in to premium account?.
FEDEX IS ONE OPTION TO SEND THE BOOK. TO CHILE
THNKS
Hello Seti
Sorry about the problem getting in
Below are the instructions to login on the premium site .
Arriving users - How to log in
Also here is a thread referring to the login .
Let me know if you make any progress and if not I will see if I can run down Chris to come on board and guide you .
Wish I could help some but this is over my head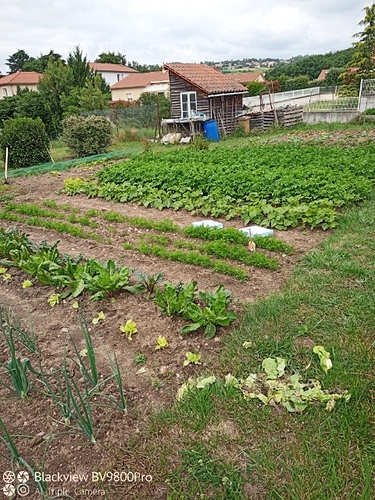 Congratulations Chris for this newcomer to your family,
Too bad no garden, for me, it's my pharmacy, because I have diabetes and it is important for me to eat vegetables, as naughty as my children are older and more at home, he loves to leave with the harvest from the garden when he visits us.
The garden is appeasing to do, we harvest without Taxes, a good plan for food self-sufficiency especially with a greenhouse.
Hi Wayne, i´m still having problems logging in to premium account, i reset my password but only work once. try to log in again but i can´t. neither reset my password. the good thing is that i see lots of information and i want more!.
regards
Hello Seti .
Very sorry about the login problem . Wish I could guide you through the process but it is beyond me.
I have sent Chris an email and I feel he may help you as soon as he can .
Again , sorry about the problem .
dear Chris:
i have an address in USA to send the book:
WE-PABLO MULET
11190 NW 25 ST.
Building 5, Suite120 Miami
FL. 33172 USA.
Phone 305 718 4160
Wayne:
i have NO trouble logging in to premium account. Problem solved.
thanks