Came across this youtube site. A lot of interesting builds. Not many details showing how things work though.
I think both of the wood chunkers were rebak style.

This was on the next up list.
I think this is a homemade drum chipper. It looked really redneck until he started putting the guards on. I think that is willow he is doing. I am not sure But he added some really nice features even though I think he needs a bigger drum to do the large branches he has. .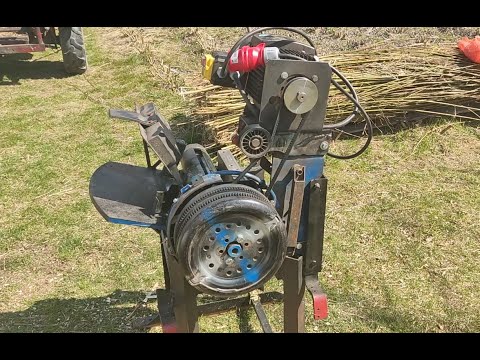 Plenty of details in that one. How smart was that blade grinding set up? I actually have an old 6 inch jointer/planer that I could duplicate some of this with. I do wish he would have done something bigger in diameter. I'm guessing the angled pipe was to feed larger stuff through.
This is long but most useful information comes within the first 20 minutes. It is about electrically Grounding yourself. Dealing with sleep and pain problems. Worth a listen.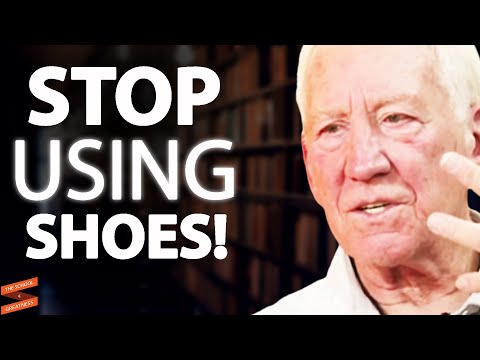 Tom , my mate Brian swears by the grounding blankets he has bought a lot of them and gifted them to friends over the past few years i tried the one he gave me , but i am not sure if i had it the correct way up plus i did not have enough earthing cable to reach out side and down to ground level , might have to give it another go .
Dave
I think I get enough grounding when I'm home. I walk barefoot just about anywhere on the property. When I'm not at work I'm usually wearing leather soled shoes instead of rubber.
Need to put the gasifier on hold and start working again. Thought I had stopped for good but life and curve balls go hand in hand
I wish shipping was more reliable. I'd love to commission an Arkansas Toothpick from you.
Those blades are works of art Timothy. Could not be more impressed.

Yes , What Tom said . Makes me want to throw my old knife in the creek

On Matt Ryders Off-Grid topic there was talk about different made-in-China versus Made-in-Japan (actually Thailand) small generator type engines.
I remembered this video side-by-side comparing a small single cylinder Honda versus a no-name direct Chinese clone versus a branded Briggs and Stratton made-in-China versus a Harbor Freight brand made-in-China: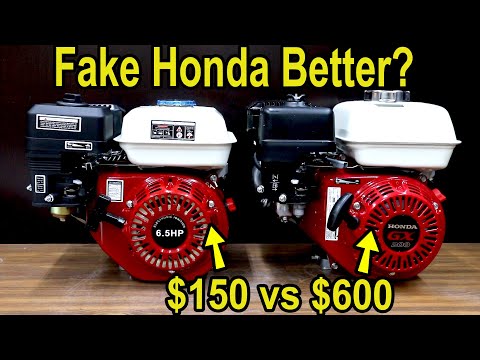 His conclusion was the Honda was overall the best. But the near equal made for Harbor Freight at 1/3rd the cost was an outstanding value.
So it just depends on Chinese engines which manufacturer is making them.
But you do not usually get to directly choose this. Only indirectly by the retail brand bought.
Look up a safe link to Lifan Power USA and see thier, "Where to Buy" and their Storm series of inverter-generator.
Steve Unruh
I have been grounding myself for about 5 years and I was the same. All kinds of aches and pains, sometimes getting out of bed because of the pain. I grounded the bed and I could not believe the difference. Slept better and felt better when I woke. This guy knows what he is talking about. It sure worked for me. It is worth a try.
Reynold
True. Shipping is always an issue.
Thanks Tom. Much appreciated
Thanks Wayne. Even though I make them first and foremost a cutting tool they are mostly for the custom collectors market who have more money than sense. I carry a cheap opinel and have for decades. Keep your old knife. Probably has more stories to tell than any piece of bling that sits in a safe or a draw.
I tried making blades for a while Timothy. Never got very good at it. I have a Case single blade folder and a Buck 6 inch hunting knife, both of which I've had for over 60 years and both hold an edge way better than anything I ever made. Now I just carry a folding utility knife. 100 double edged blades. $12.99 always sharp as a razor. Still, having tried my hand at making them I totally appreciate the talent you show.
Yeah. I've had some expensive factory knifes. Always layed them down, and lost them. Or had them borrowed never to come back.
I switched to the bright handled Morakniv's. They work. Lost then no big deal. Fall-back to a pack spare back-up with the same-same use muscle memory. That prevents "accidents".
And I switched from pocket folder knifes to belted Leatherman's. Then never again an airport pocketed forgot having to turn-in to make Time. And I am no longer tempted to screwdriver turn with the blade tip having tools on-board.
The Leatherman Wave's has surprised me how well shaped the blade works for do-all. Cutting. Slicing. And butchering.
Now if I could only get a good blade in a steel to that could actually hold and edge to retro-fit replace into my one of my Waves, I'd be hap-happy.
Someday my last fancy steel hand-made may just have have to be cold ground sacrificed for it's high-tech steel.
It's a pretty do-easy cut your forefinger slipping forwards. Pretty sexy shape just not safe use practical.
S.U.
Love me a leatherman wave, but the second one walked off some time ago and they are a touch spendy. I usually have some form of folding utility knife for work purposes but i do love the mora knives for cheap and holding a great edge. Buy the 3 packs have one in every car and truck, back pack, boat and wife has one in the kitchen, though i admittedly use it more then she does since im always the one relegated to butchering dutys unless its waterfowl she enjoes cleaning those with a fillet knife.
Have had only a few handmade beautys, have a hard time using them just to pretty to put them to heavy work. Many years i ran case and buck knives, still like then for general purposes but the mora are so cheap and feel good in the hand. Only gripe is they use a cheap plastic sheath with pretty minimal retension, not conduscive to working in the brush, pops out to easily if you get to a sprint in thick stuff and not good to lose a knife worse to lose a sharp knife in the dark trying to find it with bloody hands from dragging a deer out. Ask me how i know.
Had to find it too, not worth the guilt if some poor soul stumbled upon it in a bad manor. Now the hunting knife is the bright orange handle