I am a combination of a woodgas junkie and a lazy farmer. Add a pile of junk and this comes out.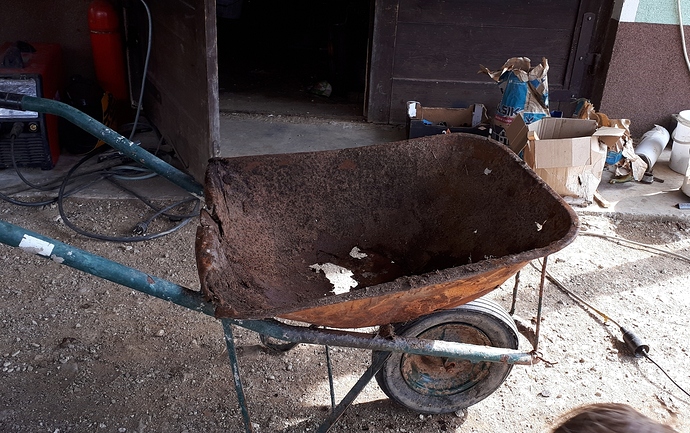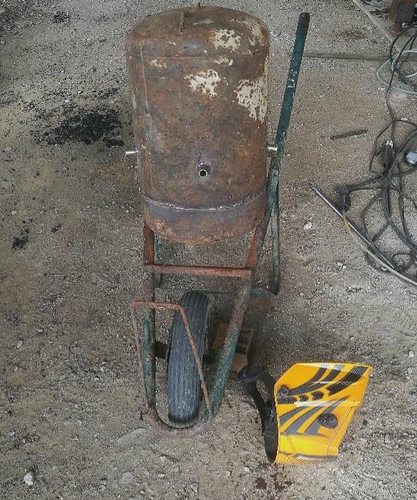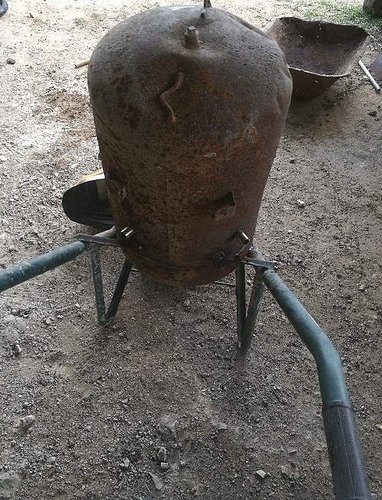 Basicly, this is a simple wood gasifier on wheels. The gas goes down straight in the burner under the gasifier. Burners combust the gas and burn weeds on the feald different burners for different crop configurations.
The idea behind this is l have noticed any disturbance in the soil triggers sprouting of weed seeds present in the soil. No disturbance, no sprouting. Thats the plan…
The gasifier is wery simple, it literaly took me a hour of work and a couple of welds on the old junk, but the fan is a bit of a problem. It needs to be rather high powered and cordless. Battery comes to mind, but it adds weight (and cost). What l was thinking is mount on a small engine, like a small chainsaw or something, and use it to power the blower.