Can anyone tell me where or how a person can register for the Argos woodgas meet in 2019. I'm sorry I have been searching this tread but cannot find anything. Any help would be much appreciated.
Conrad, Someone like me has to put up a link to the sign-up sheet which is ready but not "live" yet. I will do that tonight or over the weekend. Its time.

Thank's Mike I would appreciate that and thanks for the fast response.
That form is now live at a new thread.
Link:
Melted a little aluminum today! Maybe I will bring this and give it to a worthy attendee. Dreawing perhaps?

Also, i think my experimental part may have finally come out good.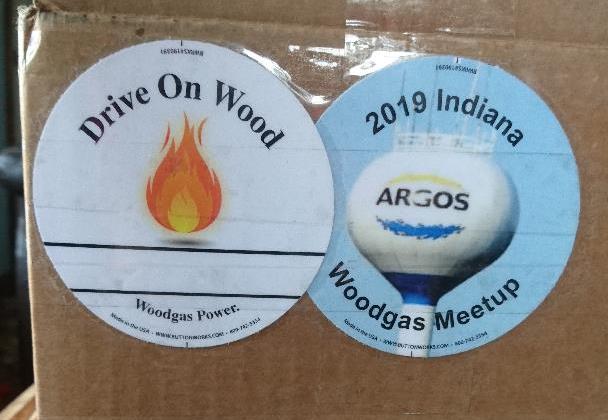 Here are the 3" pin on button name tags for this years Argos Meet Up! We received a donation to purchase these.
Thank you Danny and Carolyn Moore for your generosity.
The button name tags are so cool. I love the Agros Woodgas Meetup button too. Can't hardly wait to pin one on my hat and shirt.
Bob.
Here are some pictures I have been saving to get everyone geared up to go to the DOW Wood Gas Meetup Event in Argos. Enjoy.

(Woody) Brayn, Wayne K. , Brian S.
Chris S.
Matt
Don on the right
Jeff, ?, Don's back side Don't recognize the two amigos back side, one might be Brian S.
Jim H. , Steve?, Bruce S. in the striped shirt and Tim on the right. Edited, ha ha I knew that was Bruce S. But my writing it out was wrong. Thanks for the correction.
Ron L. In blue shirt
Boys having fun.
More boys having fun.
Gary G. In the light blue shirt
Wayne's truck top and bottom pictures, the truck to beat for speed.
Bob
Hey Bob. I thank you very much for posting the pictures. Is there any way you could fill in the names of the people in the pictures. I was particularly interested in that small gasifier with the person standing in front of a white S10 My guess is it is Matt. Don't remember hearing about the little tractor since Arvin and I'm sure he didn't make the trip. And the German religious group?? TomC
Here are some more 2018 Argos Woodgas Meetup pictures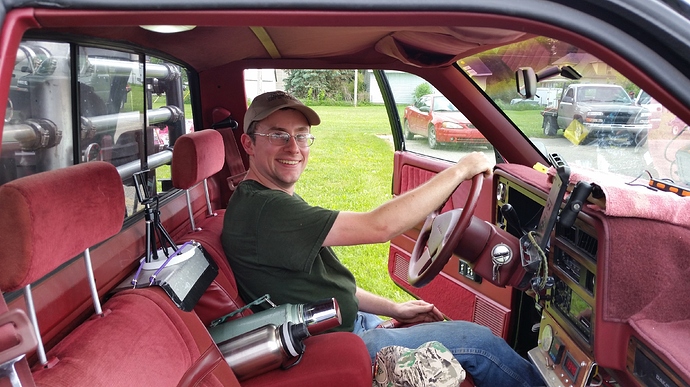 These two guys look pretty happy to see the old 92 Dodge Dakota from the book again. Michael Gibb is standing behind Wayne.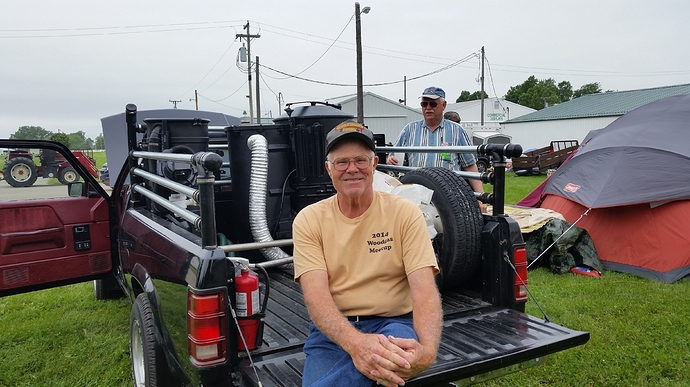 I love the picture with the Argos water tower and the Woodgas flare in the evening. Looking forward to doing it again with you all and with you who I know but have never met. It's like a DOW family reunion.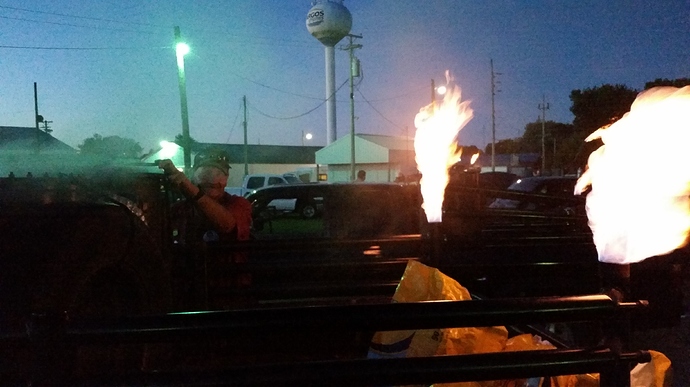 Bob
Hi Tom, I think I will try to get pictures of the members this year facing the camera with their name tags showing. This might help everyone recognize names with faces and help us remember better. I don't remember if there is a way I can tag myself when looking at other pictures that other people have posted, maybe @Chris would know how to do it.
Bob
Hi Tom, someone was driving a little tractor in the parade, who drives it? Ron L. has the big international and Jacob bought his mid size tractor.
Bob
Bob, That was Jeff Davis. Charcoal powered garden tractor with the sun-shade.
Okay thanks Mike, I tag him in my pictures but forgot he had the little tractor. Hopefully with the extra day added to the event, I will get to talk to more people and put names with faces.
Bob
Hey Mike are we going to have a list of what we are bringing? Project and food ?
Dan Moore
I agree on the name tags.That way 5 minuts after i ask there name, it will seem like i remembered the name.
It always amazes me how similar we all are on this site, characterly speaking. I too forget a persons name before l let go his hand

Dan, and all,
I decided to simplify the sign-up form. From past years, People brought the food they wanted to bring, and it was all well appreciated. With the Lemler's finding great places to pick up main dish items, any side dish, dessert, salad, or other yummy-thing brought has been well accepted. Folks unable to bring perishable food can just contribute more to the donation fund. Same with projects. Bring what you want to bring, we welcome all "portable" projects and pictures / notes from the "un-portable" ones!!