Just had to get this simple gasifier started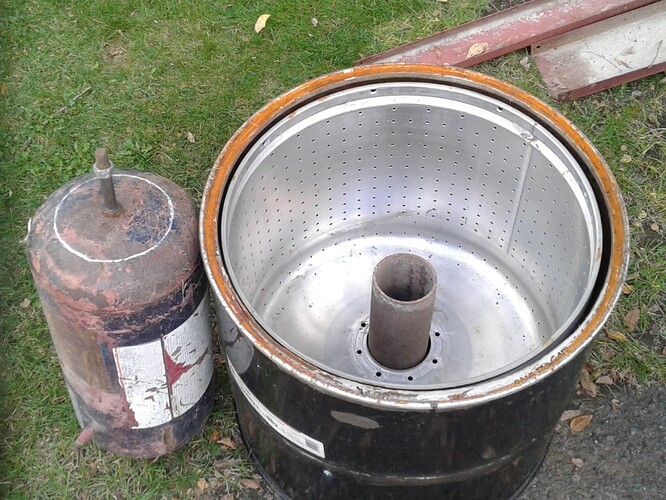 The 4" nozzle OD heavy gage pipe should work great. I will cut the end out of this tank for the 6" bowl and weld the bolt to the bottom. The nut will be weld with some spacers in side the pipe and have a long bolt going through the bottom air box and seal to lock the nozzle in position for the proper height.
I think I will just go out the sides of the barrel lower down for gas out and have a removal hopper like with the barrel I am using in the picture. Need to go clean out a couple more barrel and start cutting the barrel in the picture is for my other gasifier that I am trying to find free parts for. I have now one finish gasifier double flute and now three others not finish trying to find parts. What fun we are having on DOW. RIGHT!