I like the 360 film. Never seen that before. Real cool.
I am with kristijan, on that one my truck wont run that good on old school carurator.?
Thanks for the videos Koen . Some real fancy filming

That kind of 360* videoing would be the solution to the no distraction devices law we have in the State of Washington. Set it up on a mount turn it on and drive. I like it.
Bob
Hi Wayne,
yup, but i just don't want to post the clip where we broke the 110mph marker…
Good morning Koen
I must admit the 110 mph is not an honest speed . It took a tail wind and a down hill grade

Hey Koen.
Thanks much for the 360 degree videos .
In the first video I can turn the picture to your face at 3-4 minutes and see a big smile .

SWEM
My smile is still as big… i needed to buy lemons when i got of the plane…
Koen, Thanks for the link, not working for me. Says page not found!
OKAY! Works if you are currently signed-in to your Facebook account!
Very Cool! Thanks!

I'm signed in to fb and watching the pics but I can't rotate them like I did with the videos. Ideas?
Do you see the 360º sign ?
Didn't work on the pad.
Phone works now. Thank you!
I'll have to watch them all around again

Im not loged intoo f book though the pics are fine koen, thanks for adding too the pics, maybe next year i wont be so asleep.And the 360 on the vids work good.That 360 teck was new too me.
Just uploaded another video. Long, hopefully not boring. Should be one more Argos video if I can keep at editing. I am using a new-to-me (free, open source) video editor called "Shotcut". I really like it and the price is right, but there is a learning curve, like anything else worth doing!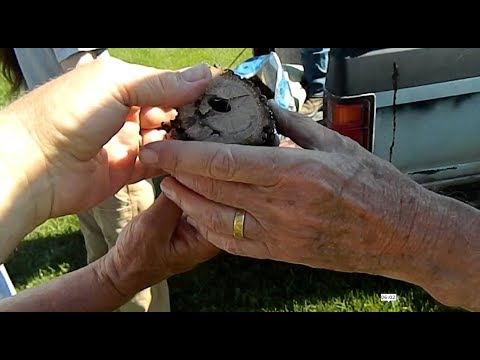 I need to let everyone know of a machine and tractor event Aug 3-5 at clermont county fairgrounds Owensville, Oh. outside Cincinnati also the following weekend another meet-up in Georgetown, Oh at there fairgrounds Aug 10-12
I will be at both events with my woodchar gasifier, sawdust and woodchip stoves. Check it out on the web. Everyone is welcome to come and show their projects. I may even be able to come up with some wood chunks of you let me know ahead of time. Hope to see you there.
Dan Moore
513-404-0047.
Hello all.
With Argos 2021 getting near I wanted to bring up a couple of threads from the past . A lot of good pictures , videos and comments that the new members may not have viewed .
I'm not finding an actual argos 2021 topic. is there one that is active on what - when - how - etc? What is needed? When are folks coming?