Time for a new thread… Continuing the discussion from Life goes on - Winter 2016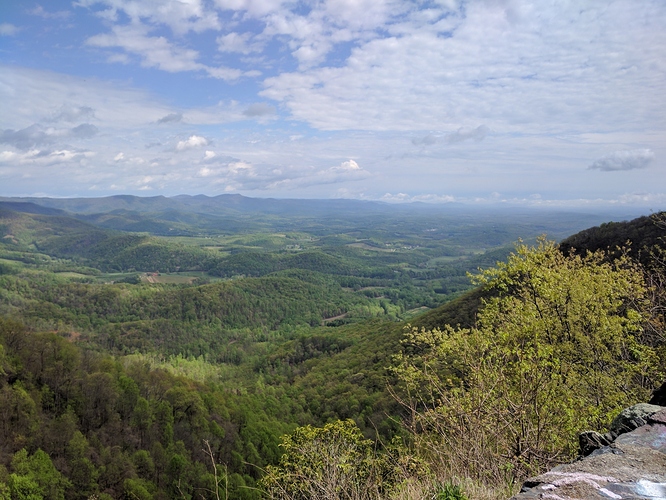 Carry on!
So is my picture from yesterday inappropriate?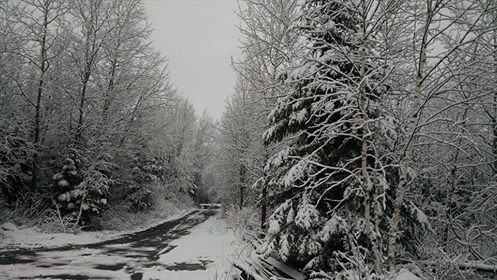 How do I explain "summer" to a native Minnesotan…
I think biting insects would do it.

Woodticks have started here, that qualifies…

Road construction is the only season other than winter
I see you have your priorities right
Sweet cat!
JO Patience is rewarding!! Spring will come now, just not as fast a you may want. I complained about mowing the lawn, but that is a lot easier work than shoveling snow. ( I did have to have a heavy coat and hat ant gloves on while mowing, so we are not to summer yet.) TomC
So JO, does it snow so hard with the wind blowing that you have to measure the snow going side ways? I'm glad the snow is gone in the valley, but there is still snow at 4,000 ft. above sea level. On Sunday 04/30/17 I will be Snowboarding at Mission Ridge, celebrating my 65 birthday. This is the longest season Mission Ridge has ever had in 50 years of being open.
I just saw on the Seattle news that this is the most rain since October since records have been kept in 1895'. 44" and on the Washington coast near quilliute it is 106" to date
Raining now and expected to continue into next week
It sure has been plenty of april. Showers this year, i think the last few years have been drout like spring, its soggy out back my turn around in a long time, dident know it was the high in t other areas, i know it filled my buckets in the yard 4 _ 5 " several days in short rain times, Probley signs in the heavens and on the earth.
Haha, that was almost true at one point


Congratulations but careful with your legs snowboarding!
Bob,
You reminded me of my grandfather who learned to ski at the age of 70. Have fun and happy birthday!
Hey MichaelG,
Portland OR weather folks just said 148 days of rain since the beginning of October. Bit higher here in the Mt Saint Helens foot-valley, so add 20 more days for ~168 for me. AND last September just before the the official annual rain year start was the rainiest on record. Record rains and days in Sept, Dec, Jan, Feb and will be now April ending. Decades average here is 88 inches annually. "Bad" years (too dry) are at 44 inches and, too damn wet at over 122 inches. Ha! Locals measuring over 122 inches in the last 210 days so far. 155 more days to go for an annual total.
Anyhow. In the few not raining half day sun breaks I am now up to my third lawn mowing. Grasses are begin growing.
Flowering tree blooms, Easter lilly's, spring crocus's, rising mole hills, paired up birds all say Spring is here.
Ha! Just give me two days not-raining, drying out and I can till in first pass the garden plot.
Finnaly get solid 60F and 70F days and I can cut back the wood heating. I used up a whole 250 count box of matches by the end of Feb (two months early) this heating year.
250 count wooden box of matches is my best personal good/bad year benchmark. Actual wood fuel used varies too much for guidelines by the overall temperate differentials outside/inside that I've had to maintain. Wife and godchildren; verses just wool's wearing me, and the fur coated dogs.
Regards
J-I-C Steve Unruh
I have noticed that the rain has favored the Southern Washington folks
I was just starting on my current gasification education in 2014 and 15 while inspecting an 8 mile pipeline project from Ridgefield to Vancouver.
About 4 miles of it was in the infield of I-5 so you may have been nearby.
I was just too shy to attempt contacting you, the GURU OF GASIFICATION. LOL
I have 20 18qt tubs of green growey stuff planted in my greenhouse. And have roto tilled my winter crop of grass in the garden. But still too wet to plant.
The costs are lower without oil.
That righter missed the bus on the smoke factor, my have wood will travel Wayne Keith gasifier dont moke at all. Though i am going too spray the chunks with dry veg oil and test results some time soon.
Nice article… "the source said"…
Did you ever see a charcoal gasifier blowing smoke ??
I think its a FEMA…