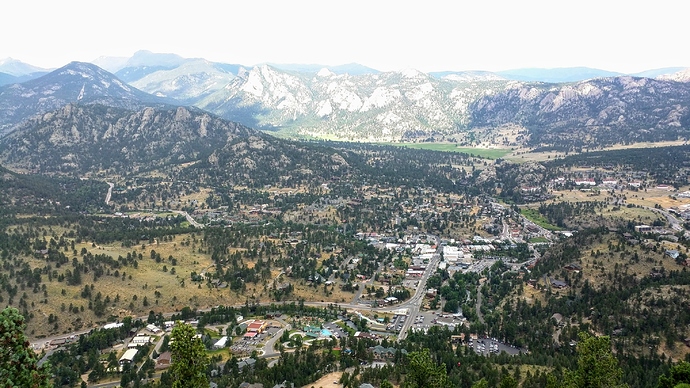 Continuing the discussion from Life goes on - Summer 2018.
Carry on…
Yup winter is definitely here. That white stuff started falling from the sky earlier today and right on schedule my power just went out. Guess the modern power company doesn't know how to handle a little snow. I wonder if the outsourced their mantaince department to one of those southern states where they only get rain…
Already snow announced this weekend, we put the tubo with the rotating crane and of course my collaborator could not help but make the monkey, he trusts his work.
Well the machines definitely make life easier but 2 people can stand up walls that size alone alright I have done that mode then once. The trick to doing it by hand is to leave the plywood off until after it is all up in place. Plywood makes that into a heavy sail. But that is one nice lift all I could definitely use something like that to repair the back of my barn.
We took my sister from California on a tram in September in northern Minnesota about an hour or so from where I live. Tofte Minnesota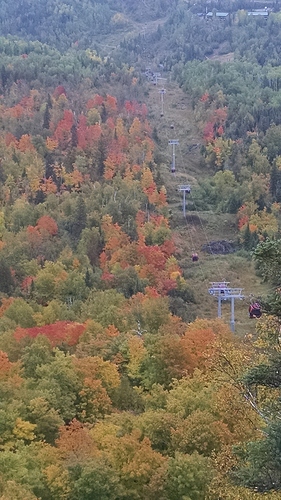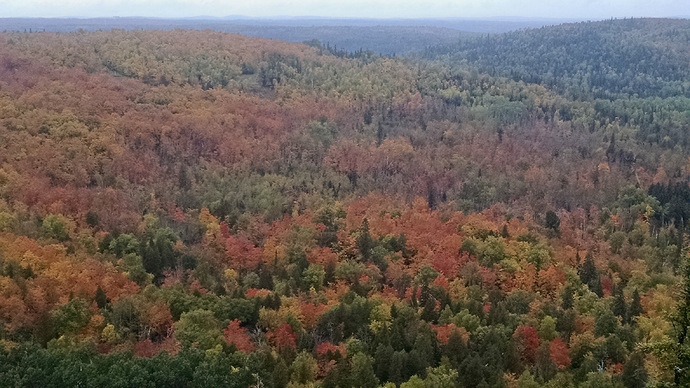 I was surprised yesterday when I looked at my indoor strawberry tower and saw these berries on it already. I will have to find my artist brush and play honey bee to pollinate them.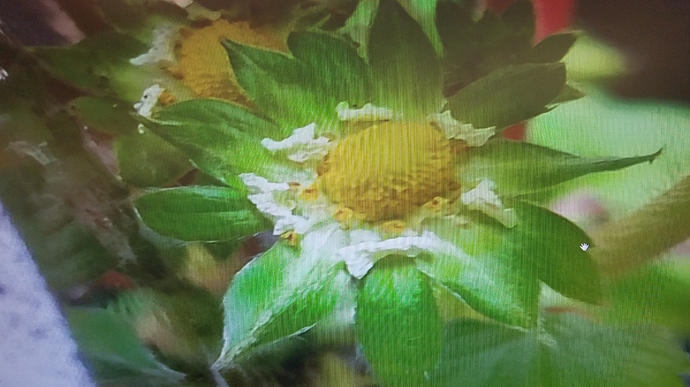 I planted these dry root Oct 9 so these did good in three weeks.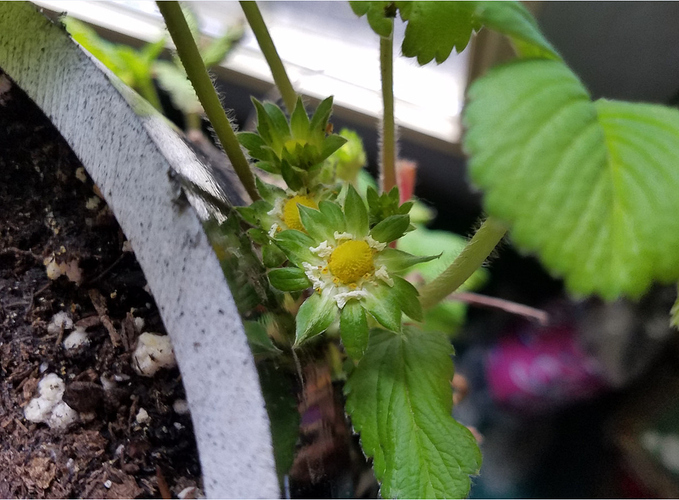 That's cool Don!
Does this mean you can make them go dormant to get 2 seasons from these?
These are everbearing so if they are indoors they might just keep bearing every so often thru the year, maybe?
Now you really have my attention. After a certain period of time, the nutrients will be depleted. What does one do to maintain the nutrient levels in the soil?
I have a 1 inch watering pipe that fills from the top with two 1/8" holes at the bottom two plant levels and 3/16" holes at the middle two plant levels and 5/16" holes at the top two levels for hopefully consistent watering. Liquid plant food can beused mixed with the water occasionally. 12 plants each in two towers.
I suspect you will need to light them for a certain number of hours a day to keep them productive. Daylight and temperature tends to be the big triggers for plants.
I think I will stick with coffee
I got off of coffee and few months ago, and after going through the caffeine head ache for a couple of days I realized I didn't need that caffeinated rush, pick me up in the morning. Hey you know when you are drinking to much caffeine and it is not doing you any good. I could drink coffee and then go to bed at night or take a nap in the after noon. I just drink hot water or uncaffeinated tea.
I might try some of the those drinks.
Bob
I believe I will put my milk cow up and feed her about a thousand miles of the drop box collection and see if the milk looks and taste like the above

Hi All,
We've hit a true 12 inches of cumulative rain now since drought break back in September.
And one rain-wind storm 6 hours power outage.
Actually until that we've been having a marvelous Fall.
No complaints.
Loving the bones warming wood stove evening glows.
tree-farmer Steve unruh
This should be interesting to members. I know I was surprised to see a fully automatic commercial CHP system, apparently an Imbert, running on wood chips. Scroll down to the CHP50.