I like electric chain saws when ever posible-less 2cycle smoke-Could run a wood gas generator and use electric saws.-?
I am guessing 85 counting all the ones that still needs a little work to get them running.
Bob
Hi SteveU, as for hazelnut threes or bushes, we have them in Sweden, im not sure which species, or if they are "natural" or "undomesticated", i had one in my garden, i planted a sapling 12 some years ago, last spring it suddenly died, probably because i accidentally cut some roots when digging near it. (It is charcoal by now)
Can't remember where i seen other hazelnut threes, but i think they start blooming now, those "sausages" hanging from them.
But i've seen the sallow bushes got them "furry kittens" and that is a sign of spring for me. Probably more Swedish spring sign, there are even a childrens song about them.
Ok, i feel honoured being part of this quiz, fun idea

I think you Giorgio are the game-master so you determine when i should reveal the number (i counted them 2 weeks ago, and only 1 has added to the collection since then)

Why no one has invaded The U.S. since 1812. Estimates are 393 million guns of some design and 72 million owners. I'm not hard to get along with. If you break into my house and get past a quick 5 rounds of 12 ga double aught buck shot then feel free to take what ever you want. Unless you are sporting and give me time to reload.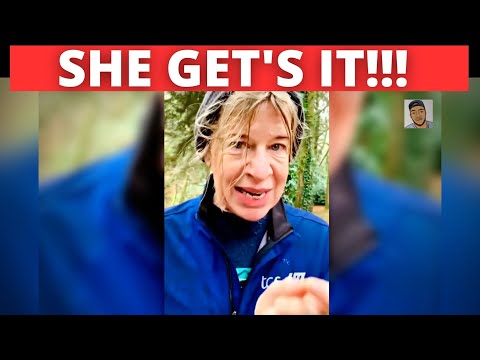 Hello Kevin .
No milk cow they are all beef breeds.
The new born calf in the picture I think would weigh no more than 40 pounds.
Another born this morning I would guess is about 75 pounds .
Huh. Its a hard one… l dont want to put my number too low and insult Goran


57 l wuld say.
I know l feel a bit ashamed now as l only got 2


Both OleoMac. It was half the price of Stihl in the same quality and power range. The big one is a all metalic, mechanic carb old style saw. No electronics and easy start nonesence… Hevy as a sow but it doesent bother me much.
I work it almost dayly for 2 or 3 years now and it works good, but has anyone else ever had one of these? Its supposed to be an old good quality company but l never heared about them before. Did the dealer screw me?
Since we are on the topic. Only fancy modern gadget it does have (maybe its the law?) is a exhaust catalyst. At first l rolled eyes, l thod just a nother useless feature but this time l was wrong. When l start the engine cold it smokes a bit, just like any 2 stroke. But after about a minute or two, you can see the catalyst starts to glow in the exhaust and all the smoke and smell is gone! It realy does make a difference if you dont have to breathe the smoke all day…
Hi Kristijan, Oleo-mac is a good old manufacturer, i don't know nowadays ofcourse, when most brands are manufactured in China.
The catalytic conv is maybe a law-standard, if engine itself can't be tuned down to emission standards.
Only bad things with those catalyts is they steal power, and are quite heavy and tend to vibrate loose, or crack.
I got many saw's for free with stripped threads for the catalytic converter, i fix them up, and run them without catalytic, as i only use alcylate fuel, the exhaust is not so bad, (no headache after hours of cutting)
I'm going to throw out 63. Just a wild guess.
They are probably native.


" In 1995, evidence of large-scale Mesolithic nut processing, some 8,000 years old, was found in a midden pit on the island of Colonsay in Scotland." --wikipedia

The real lesson is if you can build whatever a midden pit is, and if you harvest millions of nuts, you may leave artifacts to be discovered 8k years from now.

For me, the spring plant is snowdrop flowers, which indicate the end of the maple syrup season is near, and I have already seen in the city but the country is couple of degrees cooler and the woods is even a bit further behind.

But it is really over with the spring peeper frogs start peeping.

That being said, this might be my last run of syrup.

Yeah, snowdrops, the same here, but i only see them as garden flowers, no wild ones.
Classical Swedish spring flower combination: first, tussilago (coltsfoot?) Then, blåsippa (blue anemone?) Later, vitsippa (wood anemone) and last, summer is here, liljekonvalj (lily of the valley)
Sorry for the lesson bout wild spring-flowers, in my part of Sweden

And you're right, i just looked it up, and hazelnut-bush has grown naturally in Sweden, long time, i had no idea.
It amazes me that we have the exact same flora yet we are 2000km apart.
None of my saws have any kind of catalytic muffler. Even my new ECHO 590. Before next fall, I'm going to make one of these Ironhorse Mufflers for my Husky and my Stihl. ECHO is still got a warranty so I'll leave that alone. This guy built some mufflers for Buckin Billy Ray who has a couple youtubes testing them.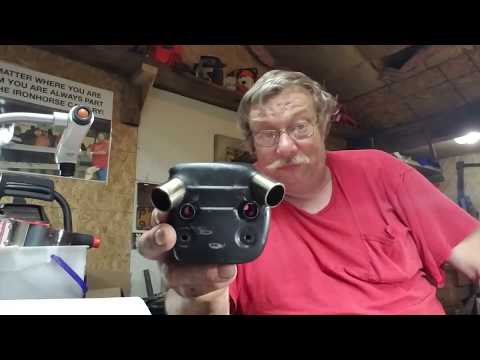 First run of the season
Also trying to catch some tar. Note. Do NOT light the gas near the condense barrel. Well, my moustache did need a trim…
Pain is a wonderful teacher

Looks like you trimmed your bangs also😄
Haha! Curly hair may be fashionable, but I don't know how attractive the smell is

I suggest this goes into a separate thread called "woodgas fueled stylish eco trims". Of course, the previous angle grinder pictures could go into a thread called 'woodgas inspired manicures'
Burnt hair is bad enaugh. Imagine having it under the nose