And I who thought I had such a good American car ??

The 4.3 isn't a bad motor overall, it's that we muricans' love our horsepower and torque. As they say no replacement for displacement!
Yeah no offence to anyone. Just not a fan of that engine.
Finally did a light up and drive video, but y'all feel free to enjoy the ride after. Turned into a 43 minute video so I put "movie" in the title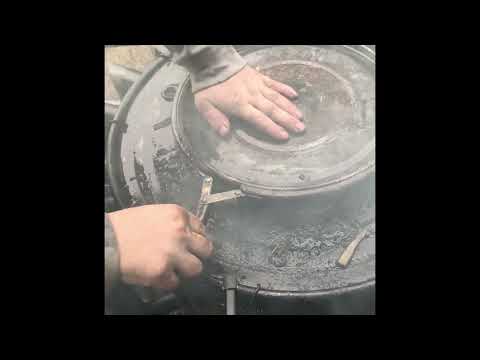 Thanks for the ride Marcus, was interesting to see how it works to drive with carburetor, I have not seen it before.
Pretty easy really, I'm excited to do a fuel injected one next!
If I ever get my Jaguar on the property and finish the trade with my dad's friend, I wanted to put a Holley efi kit on the 350sbc in there to add in the woodgas so I could dualfuel it easier. They tune on the fly so it might even go into a dribble mode if the O2 sensor would detect it correctly.
I'm planning on the fitech system for the yota because it doesn't control timing, and budget friendly haha
I haven't looked into them at all, I'll have to do some research. I'm not totally decided on one.
I wish someone made EFI kits for smaller engines, I know everyone wants to make V8s run better but the little 4 bangers need love too. Holley finally made a kit for the old Jeeps.
Holley fitech and msd atomic are the popular ones, IV played with the Holley sniper systems and know a few guys with the fitech. 800 bucks for bolt on efi that I control the timing (perfect for woodgas) down face injector for no soot clogging,l and intake manifold cleaning, several different kits for different horse power ratings, self learning, can order it with the high pressure pump for it. I did some digging and it matches my needs the best. You can read till your blue in the face on these kits but first hand experience is the best. I don't know if anyone else has intentionally woodgassed a after market efi system but I'm planning to. Make this motor run a lot more efficient on gasoline too and I get to hybrid drive if needed. But like @Matt has said this motor has more then enough power for this truck, even on wood. More horsepower then it ever had with the stock 22r 4 banger that's for sure haha. There are a couple 2 barrel systems for 4 bangers now
Looks like the Fitech 2 barrel doesn't control timing, which is fine by me. My advance is almost full tilt same as it was when I bought it, looks like it has another half inch of travel left on the slot forward. It's really tempting.
Thanks for the ride (and lightup) Marcus.
Very much welcome next time I'll make sure you guys can see over the dash instead of the toddlers view

Thanks for the ride Marcus .
I road the entire distance and enjoyed each mile.
I'm lucky I can use a computer for blabbing. No way I'll be tuning crap with a lap top. Not debating the superiority of a system like the Holley sniper but they have compared them to good carbs on Engine Masters and found no significant improvement in power.
Thanks for the ride Marcus. You make driving with a carburetor with a gasifier easy.
Bob
Good morning Marcus .
Thanks for the video and keep the lemons handy

Marcus, I obviously missed that video last time I checked in.
Looking guuud