Man thats good wood miles per pound, Them v8 dakotas sure run good on wood.
I am trying to plan this thing for real now . I am starting school in January and will be in school 4 days a week for a year . I want to do this trip while I am still 16 so before August.
I have a week off from class At the end of march with the two weekends that would be 9 and 1/2 days available. That is the longest unscheduled time I have before next spring. I did the numbers and to try to do the route I had planned before is not realistic and is counting to much on a gasifier with no wiggle room. I will be getting out of class at around two o'clock on thursday afternoons and have to be in class monday morning.that leaves me with a lot of 3 1/2 day weekends which makes it possible to do some of the sections in a different times. I could do a trip to the east coast then to the gulf of mexico In one or two of those weekends. I could either go to North Minnesota or to detroit. Thjat would take one of the weekends. I could use the ten day window to travel to the west coast. That is the only way I really see this to be feizable. All that to ask. Who can have wood processed and how much work is it for you? And place to stay/camp for two or three of us. I Am going to need a lot of wood on the west coast and I will need wood between corvallis and here so Louisville CO and Lincoln NE will probably be welcomed stops if they are available.
Even if I have to process wood with an electric motor, I'll have wood processed.
Jakob, you are always welcome at our home in NE Indiana (near Craigville between Bluffton and Decatur). I will have to work on that wood re-supply thing…have plenty of scrap metal, tools, and a Dakota you can take parts off of…






No matter what direction you travel from here I figure you'll need 1k + I can come up with the wood it's the storage and keeping it dry for you. Not insurmountable problems though. End of March??
The wood does not have to be kept extremely dry covering it with an old tarp will do the job .
I hope that will not be necessary. I plan to put the tool box under the wood I don't plan to need it.
Put it on top. Guaranteed to not need it. Put it on the bottom. Well:woozy_face:
That is the way it always seems to work. I guess I will make sure and put it on top.
Bob learned all about tool box location on our 2nd trip to Argos!
Ha ha, next year I will put my tools in the back of the truck and Mike's wood burner truck can tow my truck to Argos.
Bob
And we should have room for my charcoal powered lawn mower!
The bad part will be the $1100 for gasoline as that 7.5 liter Ford is thirsty and even refueling with wood at Argos we could never haul about 3300 lbs of chunks
I seem to remember my truck getting less than 8 mpg. on the start on the trip last year. I am very glad you were along for the trip to help get the problem solved and your son in law too for his great help over the phone. With the poor fuel mileage, parts, and labor on my truck. It might have be cheaper to have taken your truck last year. Besides this year it is my turn to pay for the gasoline. Taking three gasification vehicles that will be a great savings on fuel by hauling two of them. Oh yes I am getting excited just thinking about it. Oh yes it is always Lord Willing, but I still get Excited for the Argos Wood Gas Meet Up Event. Seeing all of my wood gasification family again will be wonderful.
I have about 50 bags of wood for @JocundJake Jakob ready to go and more to chunk up.
The long drive across the middle USA from Nebraska to Washington or Oregon. Is there any wood gasifier people that could help out in wood? Just thinking if anyone knows of any. I have a friend in La Grande, Oregon that I could maybe stock pile some wood there at his house. I showed him my truck last year when we stop there for the night and went out for dinner. I know going over the Great Divide Rocky Mountains you will use a lot of wood to get down to Ogen Utah. It is still a good drive from there to La Grande.
Jakob have to figure out your route that you are planning on taking yet to come across the USA. Two to main interstate highways are I-90 the northern route and interstate highway I-80 the midwastern route.
Bob
I am still trying to decide my route IU was sort of hoping that their would be some more people with wood I don't want to put a lot on Tom, Rindert, carl in oregon, and Dr larry For the west leg of the rip that seems to be the only folks I have unless I want to drive up north to Bob Mackey's but that takes time and time is one thing on that trip I won't have much of. For the north leg of the trip that will be done on a 3 1/2 day weeked. I have to decide If I want to go to Detroit to the canadian border or if I want to go up to minnesota. Minnesota is nicer but it adds a lot of miles to the trip.
Are you planning on leaving from Argos, Indiana after the Wood Gas Meet Up?
Bob
I am going to try and get a tractor cart full of these hazel trunks cut for you asap. That should be about a quarter of a cord or more.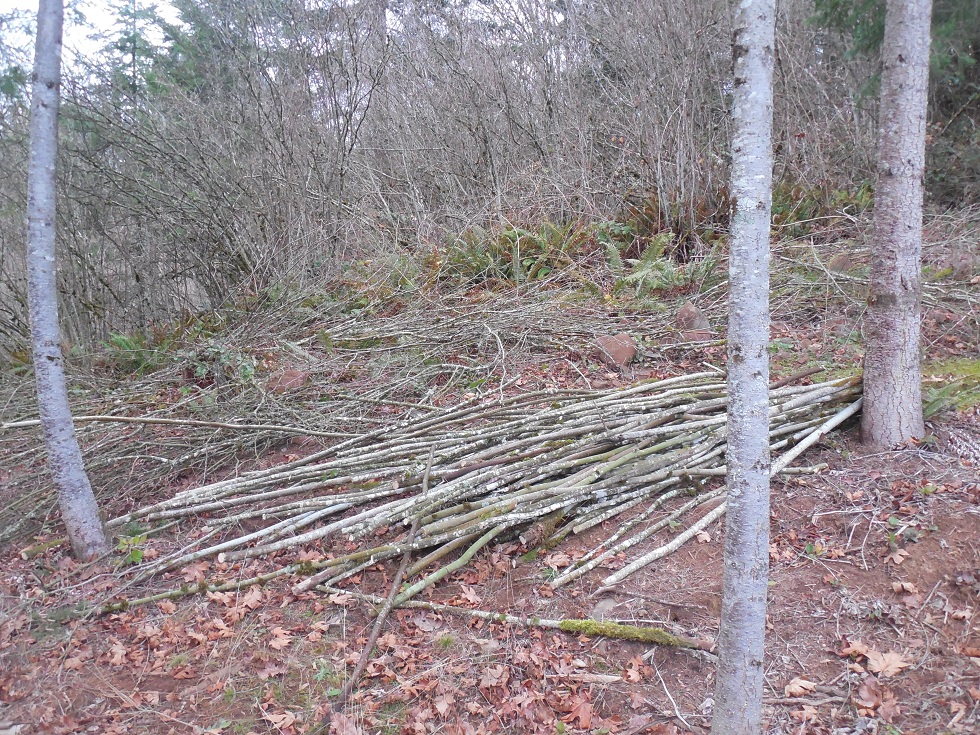 I am thinking that if I get it all felled by the middle of December, it should be dry by March. Does anyone here have any good methods for speeding up the drying? If I could keep working on it later into the season I could get you a heap of wood - but how much are you able to transport?
Hi jacub, i dont have any rooms left for boarders but if you decide too travel this far up, i live 80 miles north of detroit, i could chunk you up some wood if needed.
No I plan to be leaving here on march 19 2020 on the western leg of the trip. I am going to have to break up the south to north from the east to west leg of the trip because I am going to be in school and will only have off a week at the end of march so in essence 9 1/2 days. I will use that time for the east to west leg of the trip. My north to south leg of the trip will probably be a week or two before or after that time but it has not been scheduled. My original plan was to combine the south to north with the east to west and combine it with argos but i will not be able to get out of school for that long. I will have three day weekends every week so I plan to use one of them to make the south to north leg of the trip. I will probably plan on going to bourbon Indiana (lemlers) for wood if they have any to spare. then maybe go up to bill's then to the canadian border and home but that is a long way. I will probably end up north of detroit at the border then home.
For the east to west leg of the trip I will probably leave here maybe go to waynes for wood, but head for lincoln nebraska to Tom Wobig's place where hopefully he can supply me with 1000 lbs to 1400 lbs of wood. leave from there and go to Louisville colorado (Rindert Wessling's) and load up with a few hundred pounds of wood. With his wood and what I still have left from tom's I should have enough wood to get across the continental divide to corvallis oregon (Dr Larry's) . oregoncarl Said that he could cut wood and Dr Larry said he would cut wood for coming home. If the two of them can't get enough processed I might have to drive north to mike gibb's place or to your place. Or meet you or mike halfway or something. I want to go around and visit people but when I only have ten days to travel to the west coast and back on wood I start looking at where I can lose some miles. After that leave Dr Larry"s in corvallis Oregon and head back to Louisville Colorado where I get another few hundred pounds of wood and then maybe head on to wichita Kansas where I have an uncle who is a carpenter and cabinet maker so he could probably supply me with enough wood to get home or at least to wayne's place and then home.
Jakob, To promote enjoyment over speed, I think you should budget more time for either / both trips if you can work it out with school. Its a big country! You are a fast builder and hard worker, but you may also run into snow and ice that time of year.