Got some thin aluminum sheet to stiffen the diaphragm. Also using aluminum rod for the linkage. Should be lightweight and sturdy.
The two circles are held together with a 1/4" bolt, fender washers are used to hold the aluminum plates. Diaphragm itself is not shown, would go between the plates. I fastened the bolt to the rod by a rubber hose and two clamps. I couldn't find a small enough Fernco coupling so I made my own.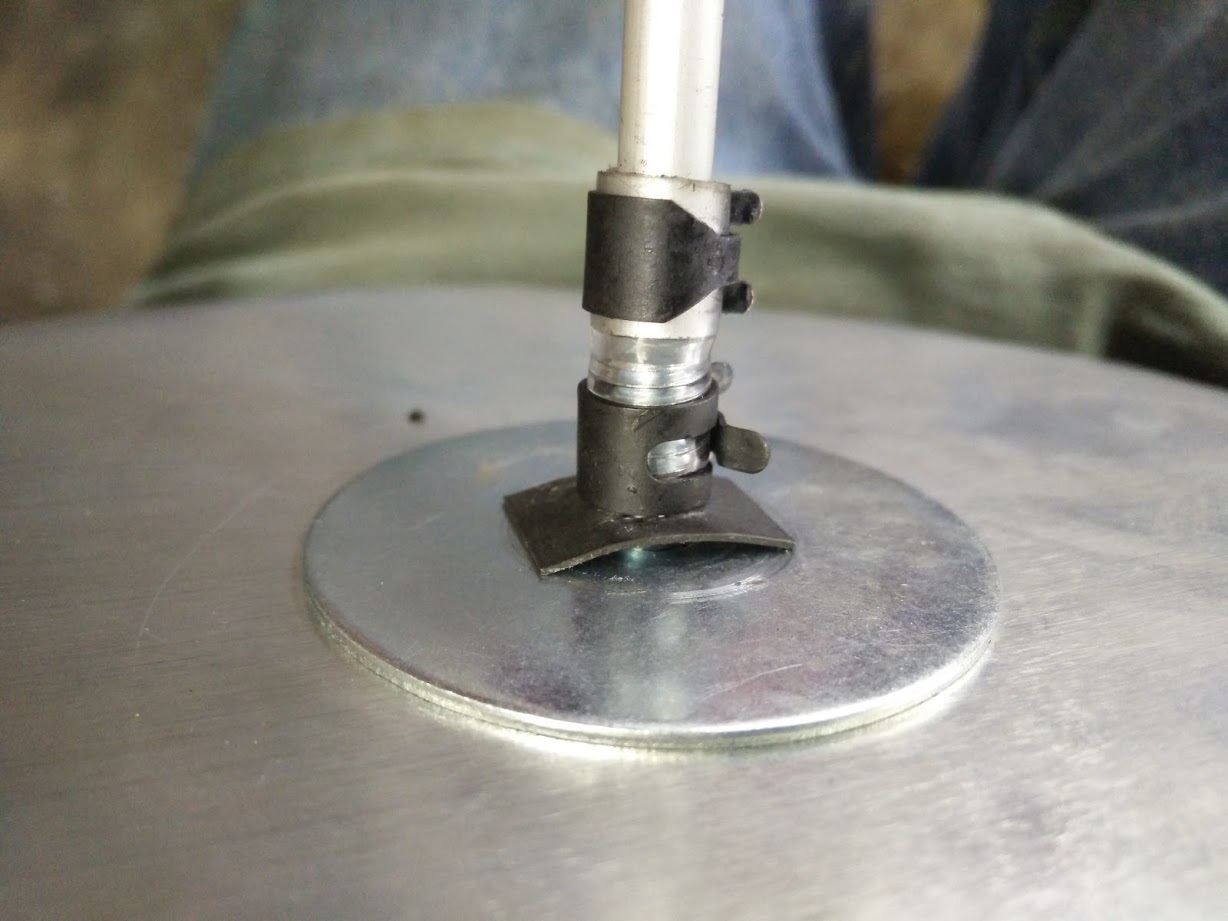 The small black square is a "speed nut", made from stamped sheet steel. This eliminated the thickness of a standard nut, which saves space in my setup. Every millimeter of length on that tube means less piston travel in the forward direction, since it cannot pass through the casing. The mechanism as it stands will have about 1.5" of travel.