I spent about 4 hours the last couple days switching my wood gasifier in the Tracker over to my charcoal gasifier. It actually went a lot smoother than I expected. I still have to hook up the instrumentation to it and the water drip but I already flared it off this afternoon.
This pic shows the charcoal gasifier ready to install after the wood gasser is removed.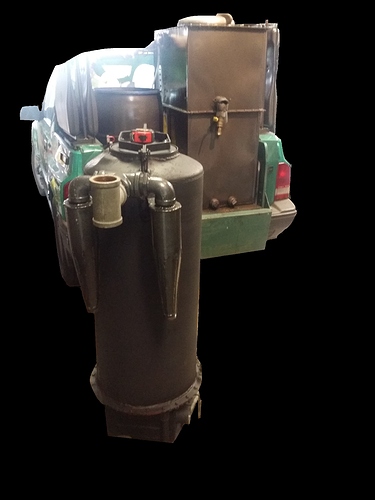 Next pic shows the charcoal gasifier in place on the bed and ready to hook up.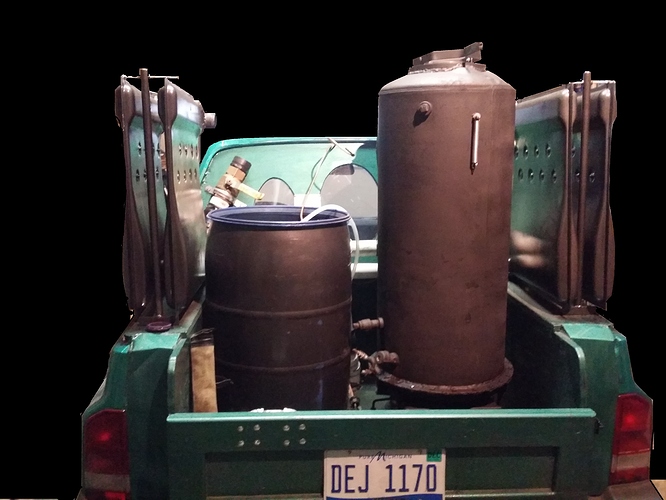 I am using the same furnace heat exchangers for cooling the gas and the same straw filter as the wood burner and the same blower and flare setup. This makes the switch over easy now and when I go back to burning wood again.
Here the gas pipes from the cyclones to the coolers are installed.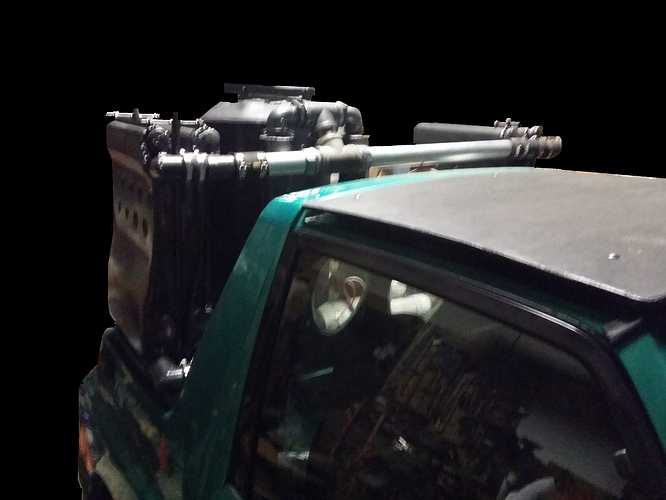 Here is the first flare using only one 12v bilge blower for suction. It took 2 minutes and 45 seconds for the flare to light and it would stay lit after 3 and a half minutes. Before you chastise me for flaring inside I have to tell you that I had 2 man doors open for a good cross draft and I only flared for less than 4 minutes because I did not expect that tall of a flare that close to the ceiling. Then I went home for supper.